Xi vs. Trump at the United Nations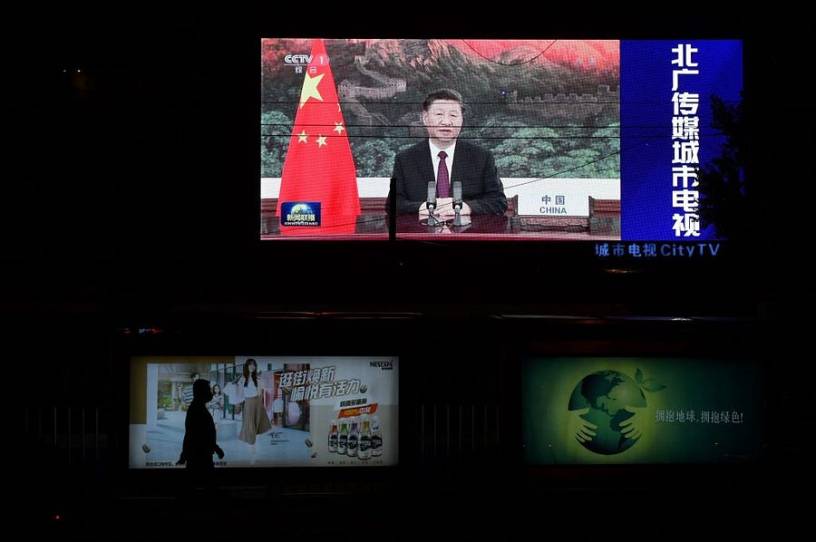 President Trump and China's Xi Jinping clashed at the United Nations this week, each using rhetoric that reflected their opposing worldviews in recorded speeches. Trump delivered a direct indictment of the Chinese Communist Party (CCP). Throughout his speech, which was framed around the "China virus" and the CCP's mishandling of the outbreak, the president assailed China's "rampant pollution," overfishing, and "trade abuses." He demanded that the United Nations hold China "accountable" for its false declarations concerning the virus's transmissibility and its pattern of obfuscation. 
Xi was more circumspect, but his intended target was no less obvious. Though he did not mention the United States by name, Xi portrayed America as a unilateral power that is uninterested in cooperating with other nations. While there is little doubt that Xi intended to rebuke President Trump's "America First" agenda, his arguments were entirely deceptive. Let us examine Xi's rhetoric. 
It is striking how much Xi, the leader of an authoritarian party, has co-opted the language of Western liberalism. The second to last line in his speech was this: "Let us join hands to uphold the values of peace, development, equity, justice, democracy, and freedom shared by all of us and build a new type of international relations and a community with a shared future for mankind." Of course, Xi does not believe in "justice, democracy, and freedom," at least not in any form that most Americans would recognize. Why, then, does he employ these words? He knows what sounds good on the international stage. 
Indeed, Xi's speech was peppered with phrases that sound like a progressive American was speaking. Consider his use of the phrase "interconnected global village." Those words were uttered in the context of combating COVID-19. Xi wants to turn the pandemic narrative around, portraying his China as a responsible global leader in combating the virus. But there is additional context for his wording.