Subprime Donny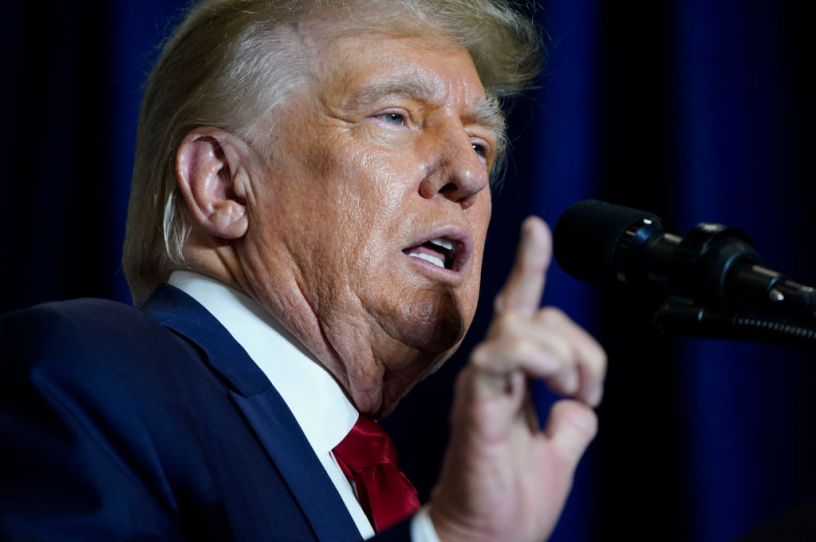 Former President Donald Trump speaks during a rally, Wednesday, Sept. 20, 2023, at Grand River Conference Center in Dubuque, Iowa. (Photo by Jabin Botsford/ Washington Post/Getty Images)
Some things in finance are very difficult to explain. Others aren't. What Donald Trump did wrong in defrauding banks is one of the easy ones to explain.
Trump's defense is, basically, something like this: "Sure, I lied about my assets, but everybody does it, and the banks got paid back—so, nobody got hurt." That is, of course, nonsense, and the court is right to judge it to be such.
As everybody with a credit card or a mortgage knows, you pay less for loans and other financial services the better your credit standing is. Trump defrauded several lenders by lying on loan paperwork about the value of his assets and, in doing so, cheated those institutions and their shareholders out of the additional income they would have had if they had charged Trump a rate appropriate to his actual financial situation. If Trump had gone into a car dealership and signed paperwork to buy a Honda Civic and then drove off in a Mercedes S-Class, it wouldn't be a defense to say that he made all the payments on the Civic, so nobody got hurt. His fraud was in using deceit to pay for a lower-priced product when he was receiving one that should have been more expensive.