The One Number That Matters Most: Real Wages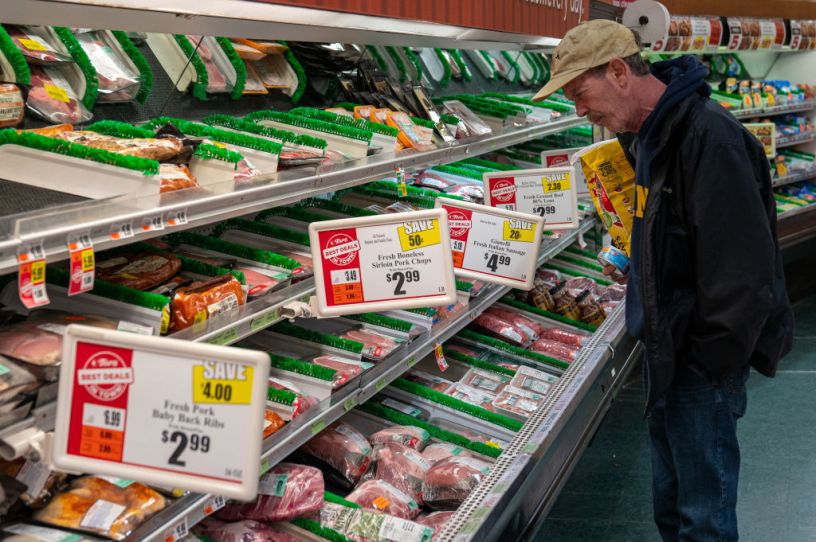 Increasing inflation means that real income is down for many Americans. (Photo by Robert Nickelsberg/Getty Images)
Dumb ideas can be important, and falsehoods can be more powerful than facts, especially when it comes to shaping popular culture and broad social attitudes. That sounds simultaneously vague and grandiose, I know: What I mean to emphasize here is that the connection Americans make between which party's politicians hold the balance of political power (especially the presidency) and the state of the economy at any given moment wildly exaggerates the connection between those things, and often descends into something indistinguishable from superstition, even idolatry. If the rains don't fall and the cattle aren't fecund, it is because the divine priest-king has failed to properly propitiate the gods of abundance; if nominal GDP growth is outpaced by inflation as measured by the CPI …
You know how that goes.
I do not like to make election predictions and am not very good at it. (Even worse, my method of prediction isn't very entertaining! My general read is that the people who are significantly ahead in the polls on Election Day will usually win but sometimes lose, and that the races that are close will be close. There's rank punditry, and then there's stale punditry.) But this time around, the big trend is staring us straight in the face, and there isn't any great mystery about the political vectors of 2022: Real wages have been declining—in fact, Americans have taken their biggest inflation-adjusted pay cut in about a quarter-century—and Democrats from Joe Biden on down are going to be blamed for that.
Americans' real incomes were down 3.4 percent year-over-year as of September. And that is when incumbents get punished. How much are Democrats to be blamed for the current state of the economy? It's a fair question, but a complicated one.
Get every newsletter and all of The Dispatch. Support quality, fact-based journalism.
Start Your Free Trial
ALREADY A PAID SUBSCRIBER? SIGN IN