Our Best Stuff From a Golden Week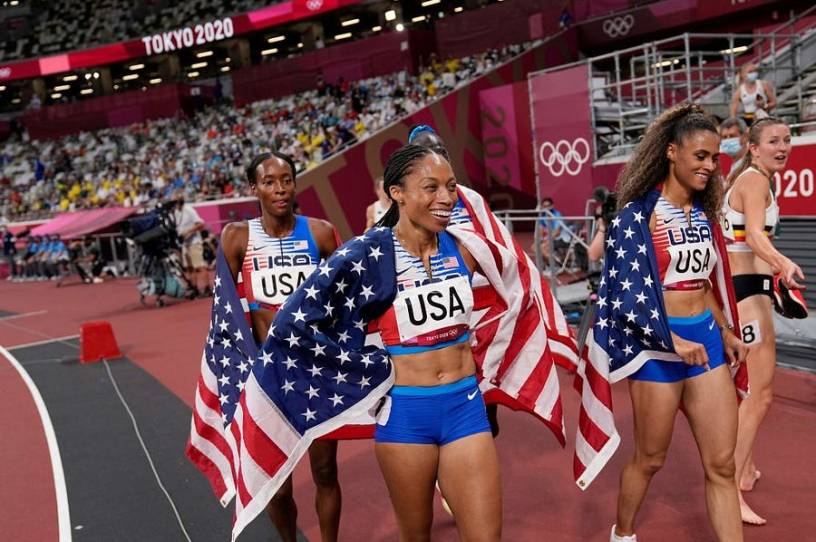 Happy Saturday! Were you excited as I was when you woke up to see that the U.S. men's and women's 4×400 meter relay teams both won gold? I was especially happy for sprinter Allyson Felix, who became the most decorated U.S. track and field athlete ever (topping some guy named Carl Lewis) with 11 medals. 
If you missed this newsletter the past couple of weeks, well, no, I have not been locked in a room watching the Olympics nonstop, my eyes pried open Clockwork Orange style. That's actually more tempting than it sounds, because I hate to miss anything. But the real explanation is that my husband and I snuck away for a little vacation to celebrate our 20th anniversary.
When I was growing up, I swam and ran track. As much as I loved watching football on fall weekends, and as much as Cleveland Indians were a constant background presence on warm summer evenings, I  got to watch the stars of my sports on TV only once every four years. I particularly remember the 1984 Olympics in Los Angeles. I would come home from swim practice, make a peanut butter and jelly sandwich and watch swimming until NBC switched over to badminton or volleyball or gymnastics. And then I would watch those. Knowing that my heroes competed even though winning didn't promise fame and fortune (back then at least, when the athletes were nominally amateur) gave me an appreciation for all the other sports.
Yes, I am an unapologetic sucker for the sentimentality and drama, the tears of joy and sadness, and athletes wrapping themselves in their country's flag. And I am well aware of the downsides. I don't like that the IOC awards games to dictatorships (Sochi, Russia, in 2014; Beijing in 2008 and 2022) or that securing those bids can be a corrupt process, or that cities spend billions to host only to leave impressive structures decaying a few years later.