Our Best Stuff From a Week of Pain and Protests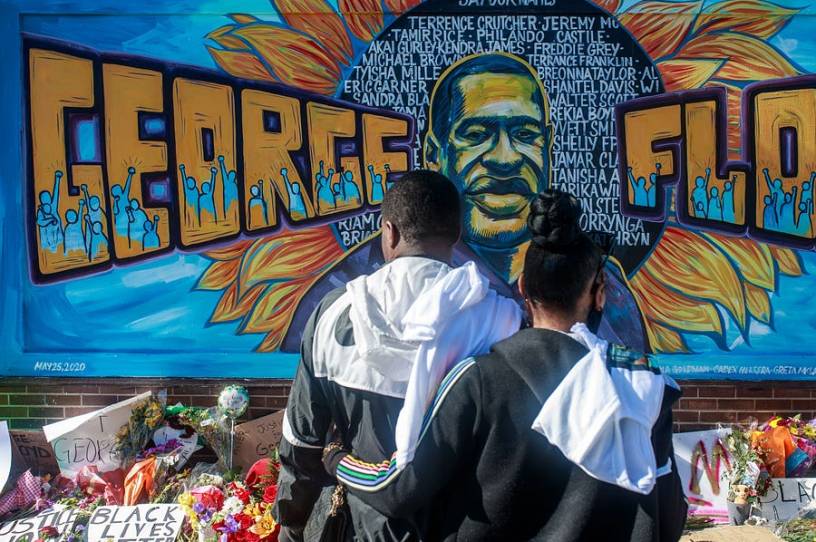 If you ever wondered what it would take to supplant coronavirus as the top story of the day, we now have an answer. In a week that we passed the grim and unfathomable-yet-inevitable milestone of 100,000 U.S. pandemic deaths, it was the tragic, infuriating, and seemingly unnecessary death of one man in Minneapolis—and the fallout from that death—that caught our attention. 
In some ways the death of George Floyd feels heartbreakingly familiar, the latest in a series. There are obvious parallels to past officer-involved deaths. Like Eric Garner in New York, Floyd told the cops, "I can't breathe." As with Michael Brown's death in Ferguson, protests gave way to riots and looting. His death took place maybe a 30-minute drive from where an unarmed Philando Castile was killed by police in 2016.
On the other hand—this is just my personal observation, though I've seen a few acquaintances make similar comments—it also feels in some ways that maybe those past tragedies have left a lasting impression. Past events like this have only highlighted our polarization. Black Lives Matter begat "All Lives Matter." Protests over police brutality prompted a "Back the Blue" movement to defend police. This time around, it feels like the support for Floyd—and the black community more largely—is almost universal. Almost. Sure, there was a small-town mayor in Mississippi who earned his 15 minutes of infamy by suggesting that Floyd "most likely died of an overdose or a heart attack" and defended the cops. And, well, if you look hard enough on social media, you'll find your usual cranks and racists. But this feels less like a battle between criminal-justice reform advocates and law-and-order types than previous incidents. And the protesters in Minneapolis are not alone: Demonstrations (and, alas, some riots) have broken out in in cities around the country. I do worry that one thing that jeopardizes that unity is the rioting and looting that has grown out of the protests: Burning down businesses or vandalizing CNN's headquarters accomplishes nothing but to bring negative attention to a worthy cause.
What also feels different this time is how it also touches on so many other stories going on today. It's a small thing, but it was interesting to see photos of protesters wearing masks and read accounts that the more organized and orderly protests involved social distancing, a nod that even social justice must make accommodations to a pandemic.