Our Best Stuff From an Unbelievable Week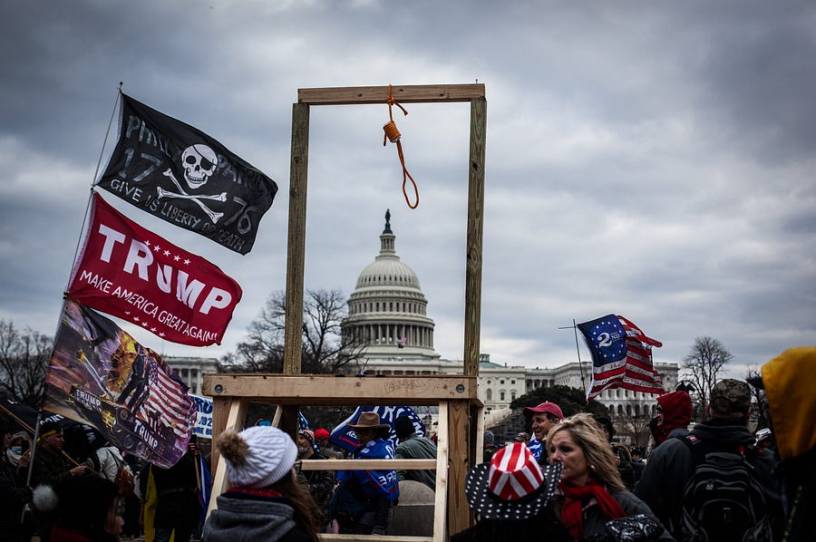 There was a time on Wednesday when it seemed like maybe everything was going to be OK. Moments before Vice President Mike Pence entered the House chamber for the joint session of Congress, he issued a statement explaining that the Constitution did not allow him to reject the electoral votes. Not long after, Senate Majority Leader Mitch McConnell stood and gave a powerful speech. He pointed out that the election was not particularly close, that the president's legal challenges had been exhausted, and that trying to overturn the results would have devastating consequences.
"Our democracy would enter a death spiral," he said. "We'd never see the whole nation accept an election again. Every four years would be a scramble for power at any cost."
The message was clear. The House members and senators, led by Sens. Josh Hawley and Ted Cruz, who were about to object to votes from six states could carry out their little stunt. It would drag out the process and make for a long day, but it ultimately would prove futile. 
When McConnell fretted that "we'd never see the whole nation accept an election again," he probably had no idea that we were about to witness exactly what that looks like. For two months, the president, his lawyers, prominent supporters, and right-wing media outlets had perpetrated the myth that the election was "stolen." It didn't matter that some of the conspiracy theories were farcical or that state and federal government officials repeatedly defended the legitimacy of the election.
You're out of free articles
Create an account to unlock 1 more articles