Our Best Stuff From Another Week of Fact-Check Whack-a-Mole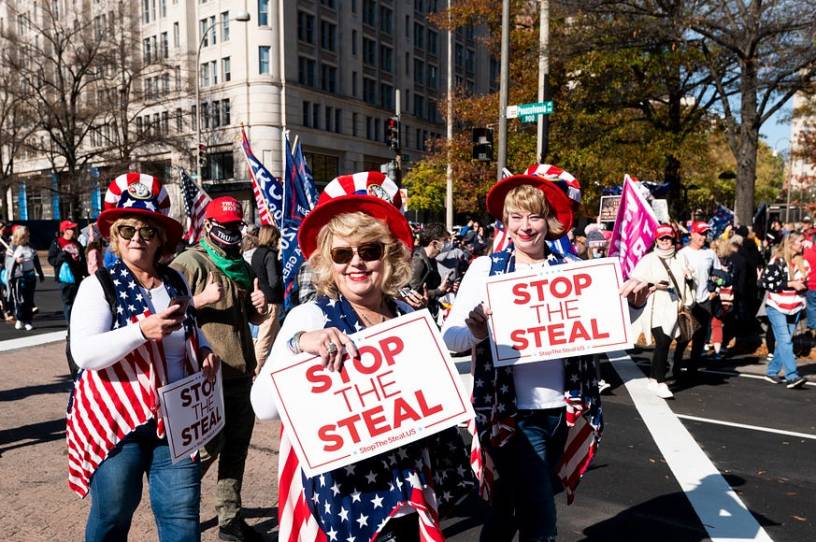 One of my favorite things about doing this newsletter is hearing from readers in the comments each week. I can tell some of you have gotten to know each other (virtually), and it is a treat to see people sharing book recommendations and trading recipes and inquiring about one another's well-being. Please, keep it up as we enter what is sure to be a long, dark, lonely winter. 
But you aren't the only readers we hear from. And the people who reach out via our fact-checking email address have been on my mind a lot this week, as conspiracy theories related to the election keep cropping up like the world's most annoying game of whack-a-mole. It's heartening when someone emails and says something to the effect of "My [husband/neighbor/cousin/friend/aunt] keeps sharing this claim about [Dominion Voting Systems/Michigan vote totals/vote manipulation] and I can't change their mind. Can you report on this?"
First off, it gives me the warm fuzzies when someone writes with a message like that, because it means people see the The Dispatch Fact Check as a trusted source. (It's less heartening when people write in and call us names, but I digress.) And it's great when a reader sends us a question and it sends our fact-checkers down a rabbit hole or two. (I hope I'm not giving away state secrets when I tell you that we did this fact check partly in response to a reader query.)
I'll be honest, though. We have two great writers doing fact checks for us—Alec Dent and Khaya Himmelman—but they are on the receiving end of a firehose of misinformation. We can't shoot down every crazy claim that's out there. At least not until we figure out how to clone the two of them.