Our Best Stuff From the Dog Days of Summer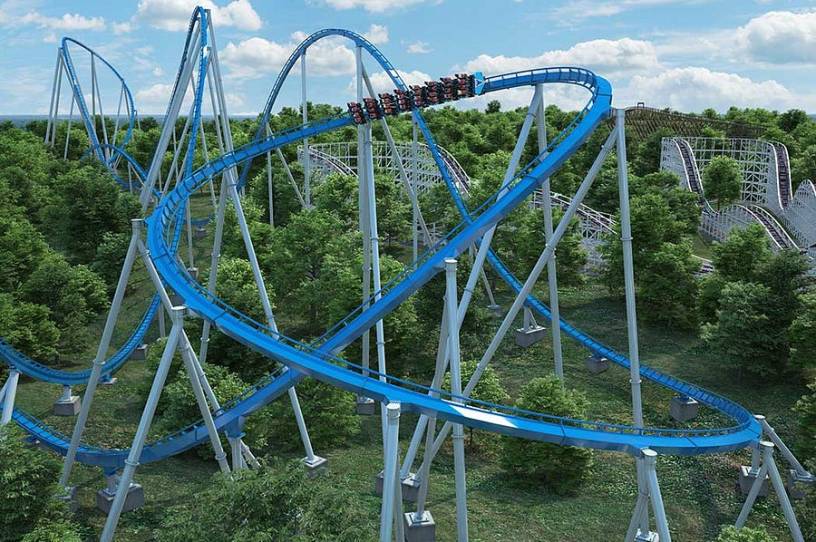 If you came here looking for some sharp analysis of the Democratic convention, well, I hate to disappoint you. So instead, I'll refer to you The Morning Dispatch, which was on top of it all. But—confession—I watched only snippets. I took a little time off this week to spend some time with our kids before they went back to school, and when evening time rolled around, I found myself gravitating toward the NBA Playoffs. I make no apologies! Politics just felt a little too much like "work."
We kicked off the week with our first trip of the summer to Kings Island, our local amusement park. We got a new "Giga coaster" (a roller coaster more than 300 feet tall; there are only a handful in the whole world), and we wanted to check it out. Orion was a great ride, and also a metaphor for the week that was to come. A lot of ups and downs, and some moments when you felt completely sideways.
It was good to get out a little bit more, because I got to see up close how my fellow Ohioans are handling things as the disruptions to our lives drag on. And on and on. School shopping? That was a bad idea. Given that two of our kids won't wear anything that doesn't come from Nike or Under Armour, we should have done that online. There were huge lines just to get into stores, and then when you did get in, you felt rushed because you knew others were waiting outside. Eating out still feels a little disconcerting. We tried to pick places with outdoor seating, but that wasn't always an option. But so few people were inside that on the one hand I felt safe. But on the other, how long is this sustainable financially?  
One thing that had many folks on pins and needles was whether Ohio Gov. Mike DeWine would let contact sports move forward with competitions. He did, to the immense relief of many of my family and friends who have football and soccer players. What's interesting is that by the time he made that decision, our oldest had already had two or three golf matches. I realized what a dilemma that decision must have presented. It's not really fair to say some athletes (golf, tennis, maybe cross country) can compete while others can't. But it's hardly more fair to shut things down for everyone.