Our Best Stuff From the Week Putin Invaded Ukraine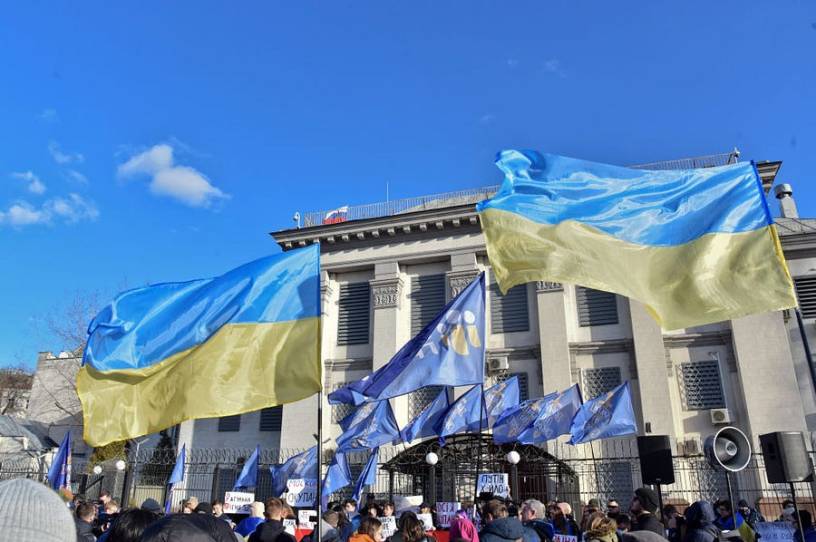 The world changed in an instant on Wednesday night. As the U.N. Security Council conducted an emergency meeting on the Ukraine crisis that can only be described as surreal—Russia's U.N. ambassador oversaw the proceedings as it was his country's turn in the Security Council's rotating presidency—Vladimir Putin addressed the Russian people. Shortly afterward, there were reports of explosions in Kyiv.
The news was grim in those early hours. Russian troops entered Ukraine not just from the eastern regions that Putin had recognized as "independent republics" on Monday, but also from neighboring Belarus. And the Russians also claimed to have seized the Hostomel airport near Kyiv and to have knocked out all of Ukraine's air defenses. 
If Putin was expecting the Ukrainians to roll over and the world to let it happen, though, he was mistaken. Ukrainian forces reclaimed the Hostomel airport, and Ukrainian President Volodymyr Zelensky recorded this video from the streets of Kyiv: