Our Best Stuff From the Week We Revisited January 6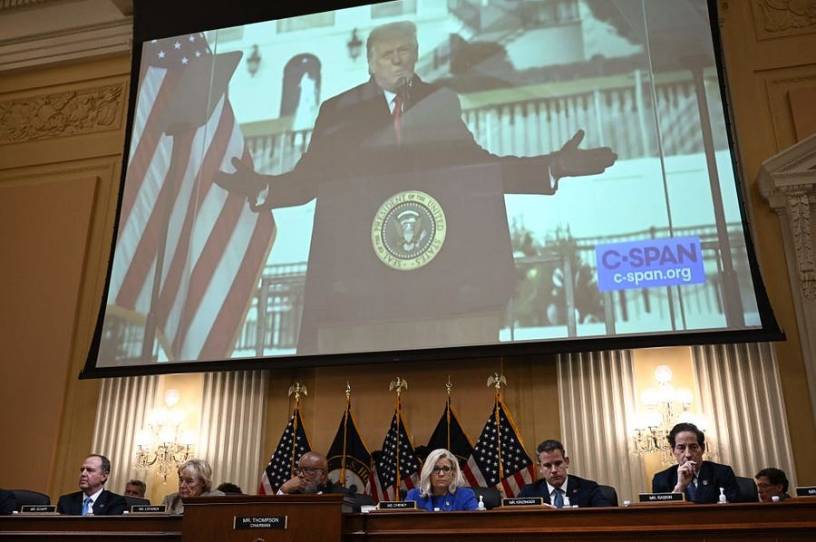 Hello and happy Saturday. I have a confession to make. When I tell you what it is, you might wonder why I waited this long, or why I'm even bringing it up. I have a point, I promise. When the Cincinnati Bengals lost the Super Bowl in February—after unexpectedly winning the AFC North and then upsetting the Tennessee Titans and Kansas City Chiefs to get there, charming the Tristate along the way—I did not watch the highlights on SportsCenter or read stories about the game the next day. It was too disappointing. 
It's one thing to do that with sports. I didn't need a deeper understanding of what happened—I watched the game–and I didn't need to confront why I felt the way I did. It was a game, the Bengals lost, but it was still an immensely fun season.
But this week there were two big stories with important implications that made some media outlets play ostrich. On Wednesday, police arrested a man armed with a gun, ammunition, and tools that would facilitate a burglary near the Maryland home of Supreme Court Justice Brett Kavanaugh. The man was charged with attempted murder, and reportedly told the FBI that he was upset that Kavanaugh might vote to overturn Roe v. Wade and also strike down gun control legislation. That's the kind of story that one expects would lead to multiple news alerts, nonstop cable news coverage, and A1 coverage in the newspaper. But as many on Twitter noted, the New York Times buried its initial coverage far down on the home page, and in print the next day put it on page A20. While the man did not get close to Kavanaugh and even turned himself in to police, there has been only one previous assassination attempt on a Supreme Court justice, and that was in 1889. It's a big deal.
Meanwhile, the House select committee investigating the events of January 6 conducted a televised hearing in prime time this week. Prime time hearings are somewhat unprecedented, as Jonah noted in his Wednesday G-File, and some skeptics worried that Democrats would use the hearings for partisan purposes, but there is no doubt the hearing was newsworthy. Well, no doubt for any outlet except Fox News. The network chose not to preempt any of its prime time opinion lineup to air the hearings.