Iceberg, Right Ahead!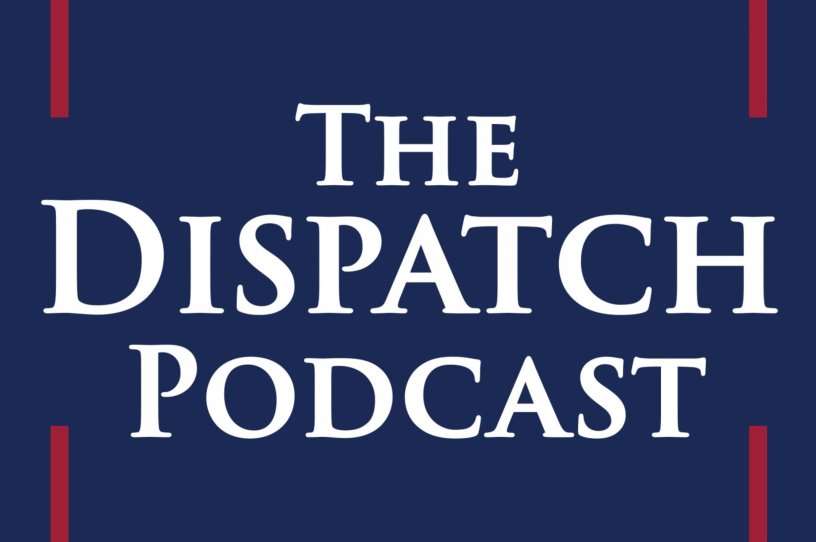 Last week, President Trump experienced one of the most challenging interviews of his presidency when he sat down with Jonathan Swan from Axios. Swan asked some tough follow-up questions, and Trump's responses demonstrated that he is not used to this level of pushback. What's more, the interview highlighted the fact that the White House's media strategy revolves around reassuring the president rather than getting the facts straight.
The gang breaks down the interview and Trump's answers on the latest podcast. According to Jonah, the videography of the interview was also damning for Trump: "It was sort of like one of these twenty-something consultants from McKinsey going and interviewing the paper mill owner who still uses the fax machine." If he knew what he was walking into, why did Trump agree to this interview in the first place? Our hosts have some theories.
For weeks, the president has been telling his supporters that mail-in ballots will rig the election in every state except for … Florida? Trump knows many of his supporters in Florida are elderly Americans who will vote absentee. But as Sarah points out, telling all of his other supporters that mail-in voting is rigged might just work in his favor. Polls show that there will be a partisan divide in this election when it comes to in-person versus mail-in voting, with Democrats more likely to vote by mail. What these polls aren't telling you is that a not-small percentage of mail-in ballots that are likely to be invalidated for technical reasons, especially given most states are wildly unprepared for the sheer number of mail-in ballots that are coming their way. Whatever happens, the election is going to be ugly. Tune in to today's podcast for some punditry on how American civil society has mishandled the pandemic, a debate over whether calling female political candidates "ambitious" is inherently sexist, and some bickering over America's best sit-down diners.
Keep reading with a free account
Create a free Dispatch account to keep reading
Get Started
ALREADY HAVE AN ACCOUNT? SIGN IN