A Party Switch Bears Fruit for the North Carolina GOP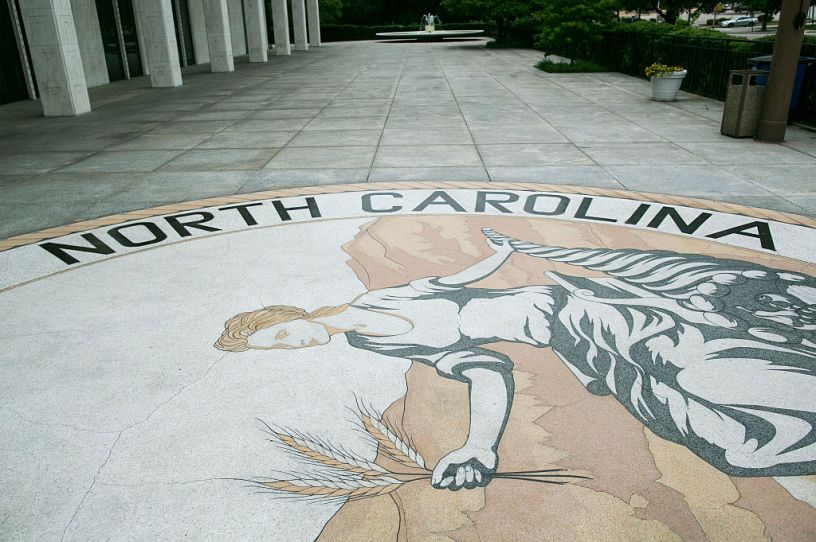 The great seal of North Carolina is seen outside the state legislature building in Raleigh, N.C., on Monday, May 9, 2016. (Photo By Al Drago/CQ Roll Call)
Democrats in North Carolina thought they dodged a bullet last November by keeping Republicans from veto-proof majorities in both chambers of the legislature.
But three months after taking office, Democratic Rep. Tricia Cotham defected from her party, handing the GOP a supermajority in both chambers for the first time since 2017 (they now have 72 of the 120 seats in the House, along with the already secured 30 Senate seats) and the ability to override Democratic Gov. Roy Cooper's veto. Cooper has used his veto powers liberally since he took office, shooting down around 20 bills every session.
Since she changed parties in April, reports have ricocheted around the state suggesting that perhaps Cotham's switch was in Republicans' sights all along.
Cotham filing to run came as a surprise to Democratic leaders, according to The New York Times. Democrats reportedly texted Cotham to offer help or reach out, but she never responded. She also received well wishes and encouragement to run during her campaign from prominent Republicans, including House Speaker Tim Moore.