A Timeline of What Trump Did—and Didn't Do—on January 6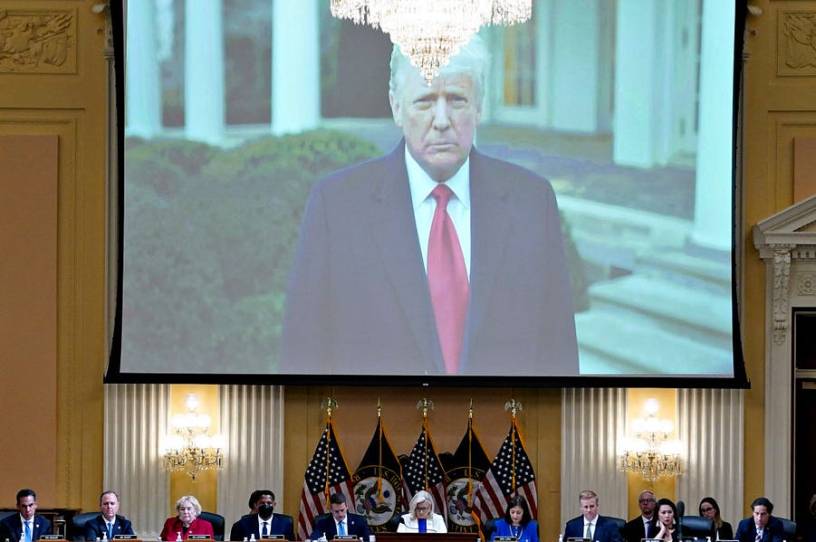 By the time Donald Trump concluded his speech at the Ellipse on January 6, 2021, members of the Proud Boys had already breached the Capitol complex's outside perimeter—delineated by bike-rack fencing and manned by Capitol Police officers. According to former White House aide Cassidy Hutchinson's June 28 testimony before the House select committee investigating that day, Trump had been under the impression that he would be going to the Capitol with the crowd he had sent in that direction, and he was "irate" that his Secret Service detail prevented him from doing so.
Over the next three hours, protesters stormed the Capitol and came close to Vice President Mike Pence. All the while, Trump was at the White House, watching Fox News from the dining room next to the Oval Office and tweeting several times, asking an already violent mob to be "peaceful."
The House select committee focused Thursday's primetime hearing on the time period between 1:10, when  Trump's speech ended, and 4:17, when he sent a tweet asking his supporters to go home—187 minutes of inaction, as the committee billed it.
"Doors have opened, new subpoenas have been issued, and the dam has begun to break," committee vice chair Rep. Liz Cheney said in her opening statement. Cheney, who led the committee after Chairman Rep. Bennie Thompson tested positive for COVID on Tuesday, explained that the committee will continue to gather information in August before convening for further public hearings in September.