A Warning to the U.S. From Brazil and Iran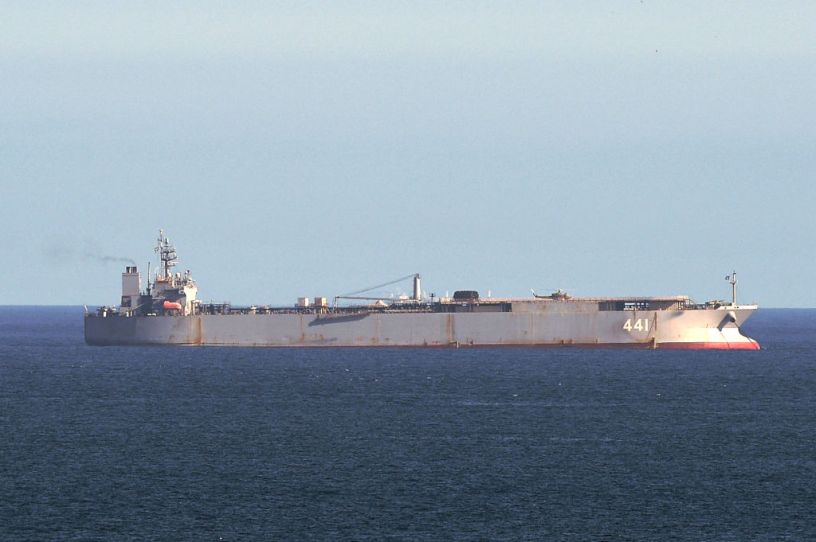 Iranian warship IRIS Makran sails off the coast of Rio de Janeiro, Brazil, on February 27, 2023. (Photo by Carl De Souza/AFP/Getty Images.)
Last month, as newly elected Brazilian President Luiz Ignacio Lula da Silva was preparing to visit President Joe Biden at the White House, a crisis loomed over U.S.-Brazil bilateral relations: Two Iranian warships were heading to Brazil, where they intended to pay an official visit. The administration publicly expressed displeasure at the visit and Lula, a seasoned politician beginning a third presidential mandate, declined the ships permission to dock. Why mar an important meeting centered on condemning their right-wing populist nemeses, Donald Trump and Jair Bolsonaro, promoting a robust progressive agenda focused on fighting climate change, and demonstrating American support for Brazil's aspirations to become a global power?
But having pocketed important U.S. commitments, Lula then turned around and greenlit the Iranian ships' visit. The ships docked in Rio de Janeiro on February 26 for an unprecedented one-week stay.
This should be a huge embarrassment for Brazil. Instead, it's the U.S. that is in a tight spot. Lula earned a successful meeting with Biden by tricking the president. And Brazil is getting away with it. Lula deliberately embarrassed Biden, making America look weak in the region at a moment when regional and global adversaries are challenging its leadership across the Western Hemisphere. China, Iran, and Russia, all eager to diminish America's standing and influence in the region, are taking notice.
Lula has much to gain by standing up to America. He can burnish his credentials as a prominent leader of the Non-Aligned Movement, wresting that mantle away from his lesser regional competitors—Venezuela's Maduro, Colombia's Petro, and the Fernández duo in Argentina.* He can stoke feelings of national pride and bank on resentment for the "imperio del norte," the Northern Empire, as many refer to America in the region. And he can forge a foreign policy of engagement with countries, like Iran, that seek to displace America's influence in the region in favor of a multipolar world dominated by competing powers like Russia and China.