Ballet Dancers Trudge Through the Pandemic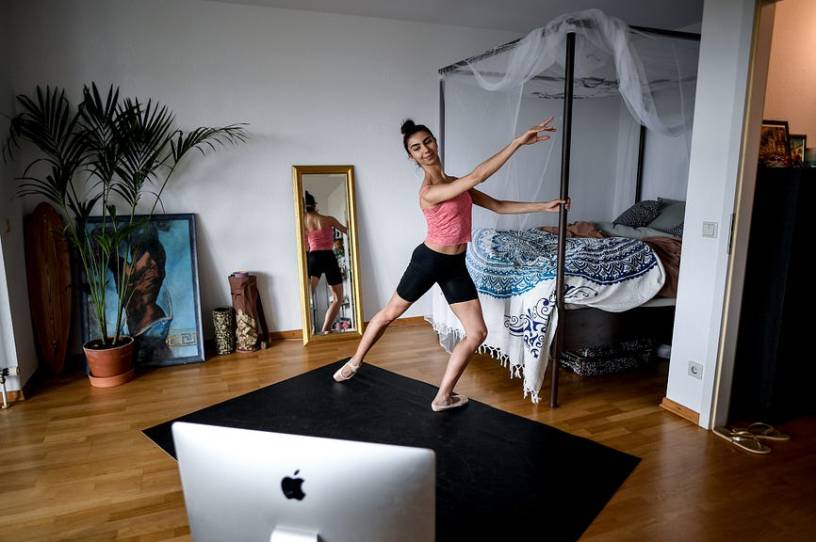 After Alabama Ballet cut its season short at the start of the pandemic, company ballet dancer Jimmy Shughart said he expected the shutdown to be temporary. "We were like, 'Oh, we'll come back in two weeks.' And then it turned into April, and then got later and later. And then the season was canceled." Once his studio's doors closed last spring, Shughart and his boyfriend took up different methods of cross training to maintain their athleticism while in quarantine as they bounced back and forth between their family homes. 
Shughart, who has danced full-time with Alabama Ballet since 2019, is one of thousands of dancers across the country whose careers have been completely upended over the past year. Forced to dance from home, social distance while onstage, and even double mask when back in the studio, ballet dancers have brainstormed creative solutions to keep their industry alive during the pandemic.
Luckily for Shughart, Alabama Ballet kicked off its season in September to begin preparing for the Nutcracker, which the company was able to perform live at 30 percent capacity. The company has also live-streamed several performances since returning in August, and was able to team up with a local brewery to use its outdoor space for another live show. 
"We've tried our hardest to make it a pretty normal season in terms of the [repertoire] that we're doing," Shughart said. "A lot of things did have to get switched around just because of money and expenses that we couldn't afford because we did lose money due to the pandemic."