Bartlett's Familiar-to-Liberals Quotations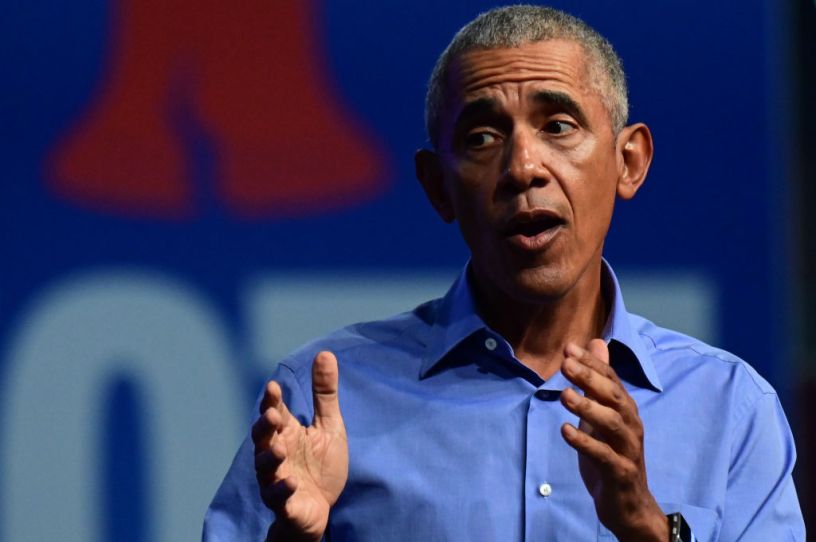 Former President Barack Obama. (Photo by Mark Makela/Getty Images)
Somewhere along the way, Bartlett's Familiar Quotations became the gold standard of quotations, the place anyone can go to confirm a quote and see the source. But like everyone else, I now look quotations up on the internet. So did the world need a new, 19th edition of Bartlett's?
It depends on what kind of ideological prism one uses to determine which quotes are most notable.
Past editors of Bartlett's proposed to include quotations that are "familiar" or "worthy of perpetuation," though no such specific criteria are noted in the new edition released late last year. Those are subjective standards, of course. And with each edition, some quotations must be added, which requires trimming some older entries. The most familiar quotations in our language are almost certainly included, though past editors have noted the discovery of surprising omissions. Emily Morison Beck, who led the editing of the 14th edition in 1968, found that "But it does move" (Galileo) and "Those who cannot remember the past are condemned to repeat it" (Santayana) had not been included before.
Readers might discover a pattern of omissions that is perhaps not surprising. The New York and Boston editorial team seem far more familiar with the words of liberal, leftist, and socialist sources than those of conservatives and libertarians. The publisher's note in marketing materials that that new sources in this edition include "Alison Bechdel, Ta-Nehisi Coates, Pope Francis, Atul Gawande, Ruth Bader Ginsburg, Hilary Mantel, Lin-Manuel Miranda, Claudia Rankine, Fred Rogers, Bernie Sanders, Patti Smith, and Malala Yousafzai." That doesn't even count Greta Thunberg, the youngest person quoted in the new edition. All fine people, but they do tilt a bit leftward.