Biden Adopts a Tougher Line on Russia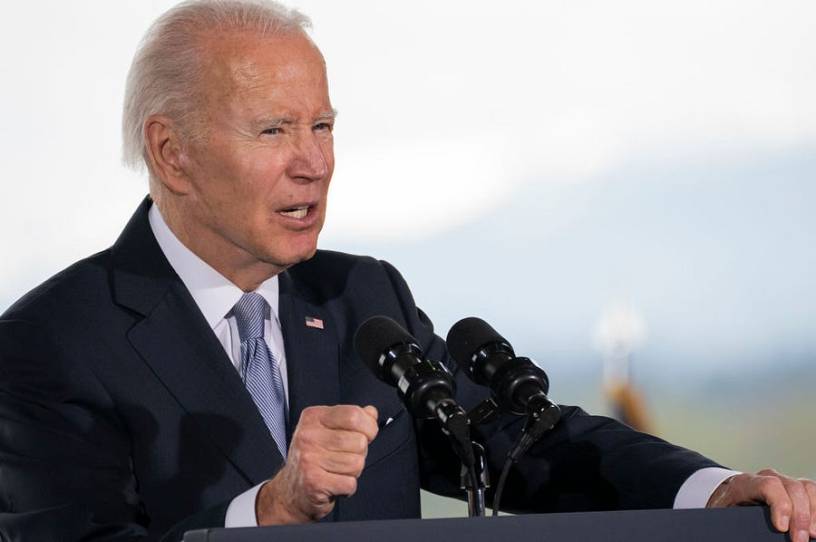 What has come over the Biden administration?
Back in late February, shortly after Russia invaded Ukraine, when Vladimir Putin put his nuclear forces into "special combat readiness," President Joe Biden hopped on the hotline to Moscow to urge de-escalation. When the idea of a no-fly zone over Ukraine first arose, White House spokeswoman Jen Psaki described U.S. policy as "prevent[ing] world war here." Biden repeated his concerns about "World War III" four times in two separate appearances. MiG-29 fighters from Poland to Ukraine? "We do not support the transfer of the fighters to the Ukrainian air force at this time," explained Pentagon spokesman John Kirby in early March.
Now in late April times have apparently changed, caution thrown to the wind, imminent nuclear Armageddon discounted. Avoiding escalation is no longer the strategy. After visiting Kyiv and talking to Ukrainian President Volodymyr Zelensky, Secretary of Defense Lloyd Austin and Secretary of State Antony Blinken briefed the press on the results. "We want to see Russia weakened to the degree that it can't do the kinds of things that it has done in invading Ukraine," Austin declared. "And"—a little less lucidly—"we want to see them not have the capability to very quickly reproduce that capability." Blinken, normally the definition of diplomatic discretion, chimed in: "Russia has sought as its principal aim to totally subjugate Ukraine, to take away its sovereignty, to take away its independence—that has failed. It has sought to assert the power of its military and its economy. We, of course, are seeing just the opposite, a military that is dramatically underperforming and an economy … as a result of sanctions that is in shambles."
It should be said that the administration made some of the right moves in the early days of the war: heavy sanctions, hundreds of millions of dollars in weapons, including anti-tank and anti-aircraft missiles. But its public statements about what it wouldn't do sent a message to Putin about what he could get away with. Now, however, beyond the improved rhetoric, the administration has begun to develop a coherent strategy and organize a coalition for actively repelling the Russians. The flow of heavier weapons has begun, and even the reluctant Germans were among the contributors at a "donors conference" of 40 nations just held at Ramstein Air Base. The White House also named retired Army Lt. Gen. Terry Wolff, former director of strategic plans for the Joint Staff and deputy commander of U.S. Army Europe, to coordinate arms transfers both within the United States and across the alliance to Ukraine. The administration is providing current-generation weapons to replace those Soviet-era systems that ex-Warsaw Pact countries are sending to Kyiv, including 300 modern M1 Abrams tanks to Poland. This has emboldened other NATO countries to do likewise; again, even the Germans are deploying Patriot air and missile defense batteries to Slovakia, which has donated its Russian-made S-300 missiles and launchers to Ukraine.