Biden's Lost Documents May Mean More GOP Investigations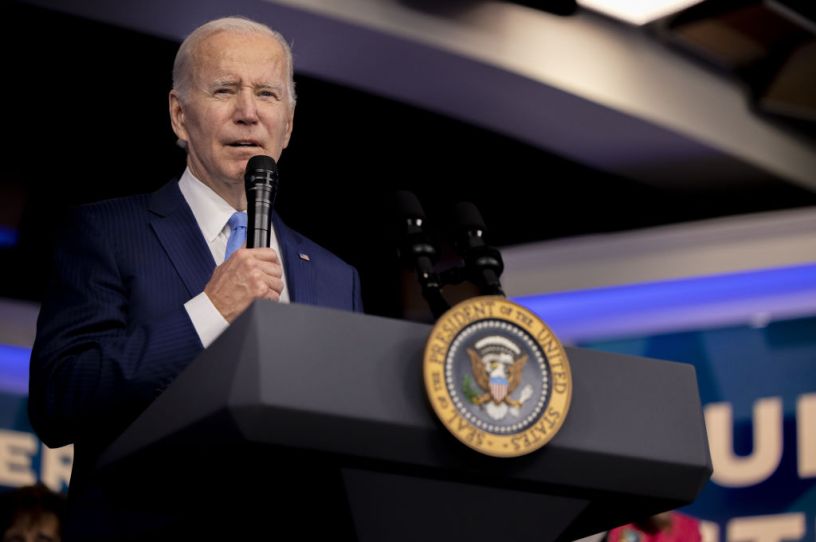 U.S. President Joe Biden delivers remarks at a union event at the White House on December 8, 2022. (Photo by Nathan Posner/Anadolu Agency via Getty Images)
House Republicans for months have promised to open investigation after investigation into the Biden administration. Now they have cause for another: the revelation that the president's attorneys discovered three batches of stray Obama-era classified documents at Biden's home and an affiliated office.
Republicans are now raising questions about how the administration has handled its investigation into the mishandling of the documents, especially since news of the documents broke this week despite the administration knowing about the first discovery before the midterm elections in November. GOP lawmakers also want to know whether the National Archives and Records Administration (NARA) was politically biased in withholding information from the public.
"They knew this happened to President Biden before the election, but they kept it secret from the American public," House Speaker Kevin McCarthy told reporters Thursday.
Republican criticisms coincide with the U.S. Attorney General Merrick Garland's decision Thursday to name Robert Hur as special counsel to investigate the documents' handling. Hurd, the former Trump-appointed U.S. attorney for Maryland, will have authority to investigate and prosecute anyone who broke the law in connection with the handling, discovery, and turnover of the documents, which date back to Joe Biden's time as vice president under Barack Obama. One trove was found in the Penn Biden Center for Diplomacy and Global Engagement, a think tank where Biden kept an office when he served as honorary professor at the University of Pennsylvania from 2017 to 2019. The others were found in Biden's Delaware home.