Boris Johnson: a British Nixon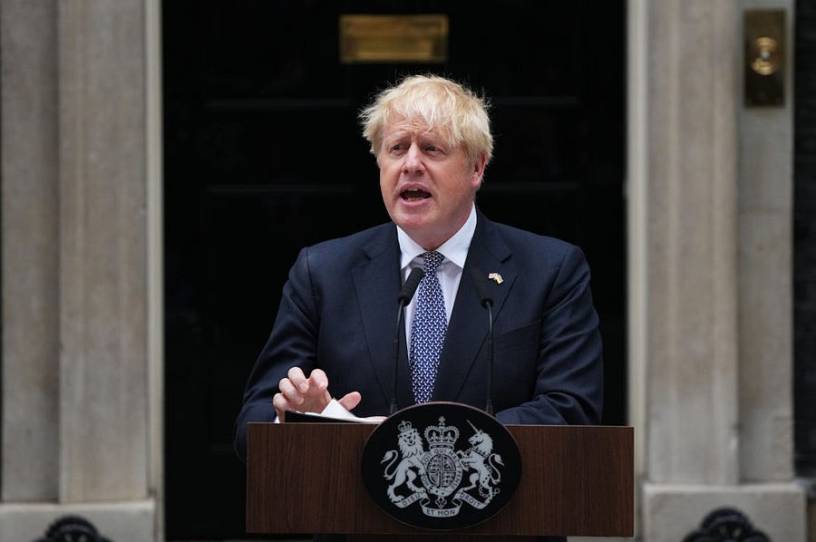 Since becoming prime minister of the United Kingdom, Boris Johnson has frequently been compared to Donald Trump. His messy blond hair, boorish demeanor, and populist tendencies have made this an easy comparison. Nevertheless, it is incorrect. 
As Boris Johnson's premiership ends, a closer examination of his time in power reveals that Johnson is, in fact, not a British Trump, but a British Richard Nixon. Just as with Nixon, it was not the crime that did Johnson in, but the cover-up. And in both cases, the crime was an unforced error completely without political justification. While Nixon's crime was of course far greater, his downfall shares many similarities with Johnson's.
The parallels with Nixon are outright uncanny. Right before Watergate, Nixon was so popular that he won his 1972 re-election in a landslide, winning 49 out of 50 states. Much of his popularity stemmed from him ending the decade-long debacle of the Vietnam War. Of course, his far-left opponent, George McGovern, made the job easy for him. The anti-war left, of which McGovern was part, found itself unable to adapt its messaging once American troops had left Vietnam.
Boris Johnson in 2019 called for a snap election a few months after being chosen to lead the Conservative party (which made him prime minister by default). Against him stood a deeply divided Labour Party, led by Jeremy Corbyn, a far-leftist with such extreme views he was almost expelled from the party back when it was led by Tony Blair. After Johnson unexpectedly managed to negotiate a withdrawal agreement with the EU, Labour was left in a tough spot. Johnson's campaign message was simple: He would "Get Brexit done."
Keep reading with a free account
Create a free Dispatch account to keep reading
Get Started
ALREADY HAVE AN ACCOUNT? SIGN IN