Breaking the Deadlock in Ukraine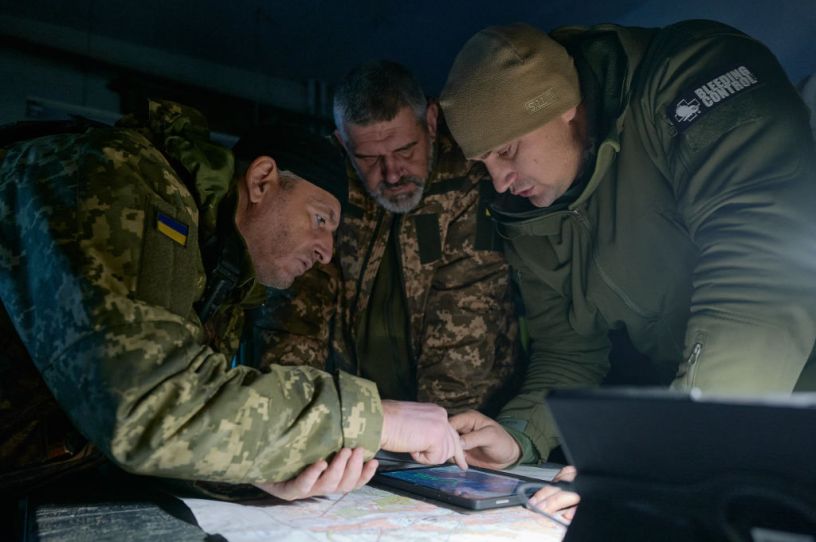 Ukrainian soldiers analyze the frontlines in Bakhmut, Ukraine, in late December 2022. (Photo by Pierre Crom/Getty Images)
Two months have passed since Ukrainian forces liberated Kherson, a regional capital in the south and the last major territorial loss for Russian forces in Ukraine. While combat remains fierce, Ukrainian forces have been unable to make similar advances—a dynamic largely dependent on which armaments NATO allies are willing to send Kyiv.
Last week, the U.S., Germany, and France announced plans to transfer armored fighting vehicles to the Ukrainian military. Washington approved the shipment of 50 Bradley infantry fighting vehicles, known as "tank-killers" for their ability to strike tanks from more than two miles away. But like the German-made Marders Berlin pledged, Bradleys can only do so much.
"Infantry fighting vehicles operate in teams with tanks," said Sławomir Dębski, director of the Polish Institute of International Affairs. "We have just agreed to send the first part of this team. For optimal usage of these vehicles, we need to supplement them with tanks."
To that end, Dębski said, German-made Leopard 2 tanks are the obvious choice to upgrade Ukraine's arsenal of Soviet-era tanks.
You're out of free articles
Create an account to unlock 1 more articles