British History, According to Meghan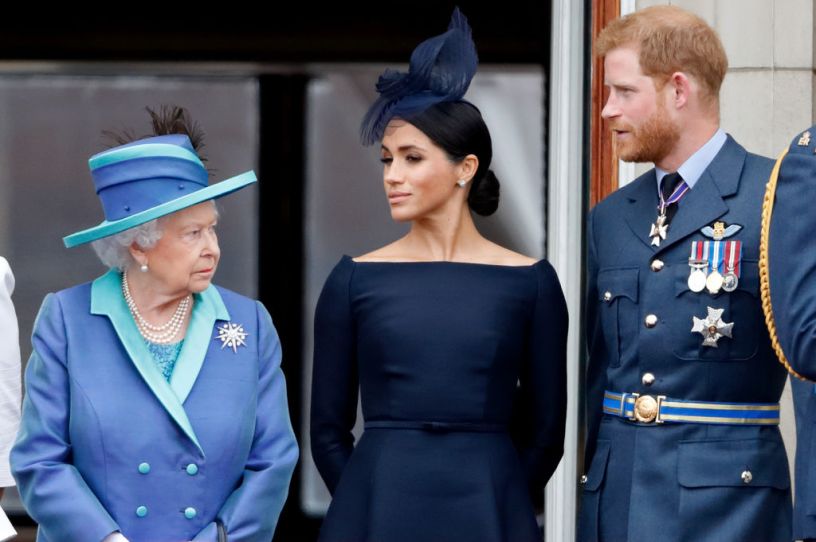 Queen Elizabeth II, Meghan, Duchess of Sussex and Prince Harry, Duke of Sussex in London, 2018. (Photo by Max Mumby/Indigo/Getty Images)
I'll confess to being a fan of the British monarchy. The Royals contribute something important, if intangible, to my country's national life. But as I tuned in to Harry & Meghan, the recently released Netflix documentary, I also sympathized with the estranged Duke and Duchess of Sussex. The ghoulishness of the British press in general—and the cruelty and hysteria surrounding its treatment of Meghan in particular—is a source of national embarrassment.
Much of what the documentary covered is old news: the fairytale wedding; mounting pressure from palace and press; Meghan's claustrophobia following chronic depression and a miscarriage; and fleeing to America.
The problem is that while the Sussexes had a powerful story to tell on their own terms, they trade on a cynical retelling of Britain's history to further the audience's sympathies. And they're not the first to do so.
The third episode of Harry & Meghan opens with a history lesson. David Olusoga, a prominent black British historian, and Afua Hirsch, a Guardian journalist, walk viewers through the early history of the British empire—that is, the story of the slave trade.