China's Fishing Fleet Is A Growing Security Threat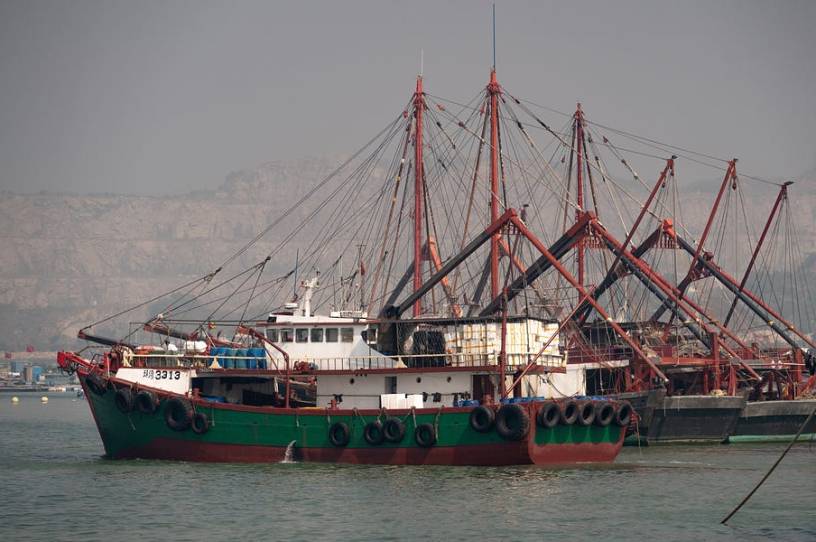 China's aggressive behavior in the South China Sea has long been recognized as a threat to global security. The Chinese have staked claims to disputed territories and ignored international arbitration decisions that go against their interest. What's less well known is that its fishing fleet—which has developed into the world's largest on the back of unfair subsidies—is proving to be a different kind of threat. Namely, a food security one.
The fleet engages in "illegal, unregulated and underreported" (IUU) fishing that U.S. Coast Guard Rear Adm. Doug Fears calls an "issue of sovereignty and a national security issue because the competition for global fish stock and protein is ongoing." While China is not the only country whose fishing vessels engage in the activity, it is one of the most flagrant and Chinese vessels involved in illegal fishing have been engaged in several proactive incidents this year.
Let's start in the South China Sea, where such illegal fishing is being used to stake a territorial claim. Other nations, notably Vietnam, have reacted stridently to protect their territory from China and have sent their own "maritime militia" into action.
The region is home to a large portion of the world's fish stocks and disputed hydrocarbon reserves. Meanwhile, above the waterline, over $3 trillion worth of trade goods pass through the South China Sea each year—including most of China's energy imports and a large portion of its trade. China's claim on the region is disputed by a number of Association of Southeast Asian Nations (ASEAN) countries including the Philippines, Vietnam, Brunei, and Malaysia. That dispute serves as a backdrop to other maritime disputes China has in East Asia notably with Japan and Taiwan.