Conservatives Who Tried to Derail Doug Mastriano's Pennsylvania Primary Bid Consider Supporting Him in November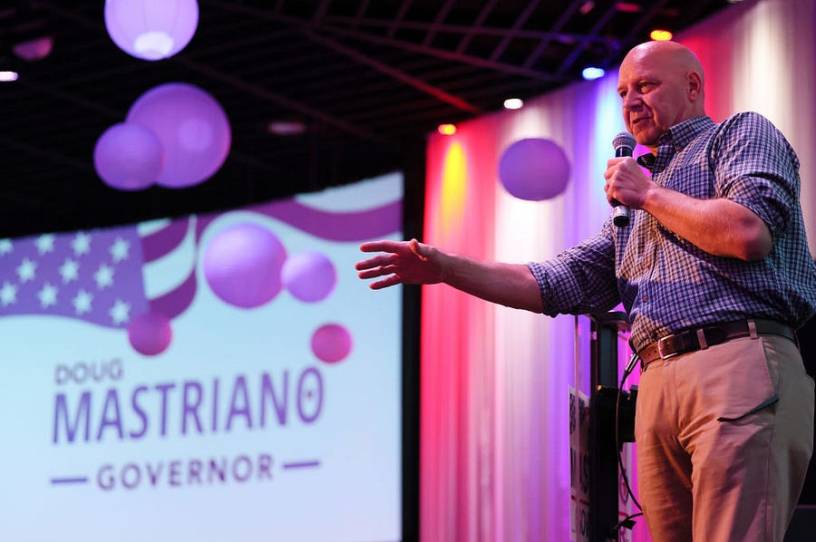 After spending millions trying to defeat Republican gubernatorial nominee Doug Mastriano in the lead-up to last month's Pennsylvania primary, an influential conservative political group is now considering backing him in the general election against Democratic nominee and state Attorney General Josh Shapiro.
The decision underscores the position some Republicans in the Keystone State now find themselves in after the victory by Mastriano, a far-right state representative whose unrelenting focus on the 2020 presidential election led Republican donors and lawmakers to question his electability in a November matchup against Shapiro.
In one sense, it's not surprising that a conservative organization is considering endorsing the GOP nominee for governor. But a Mastriano endorsement ahead of November would be quite the turnaround for Commonwealth Partners Chamber of Entrepreneurs. The Harrisburg-based conservative organization is connected with a political action committee that spent millions in the months leading up to the crowded primary backing GOP gubernatorial candidate Bill McSwain in the hopes that he could defeat Mastriano, who Commonwealth Partners leaders didn't see as a viable general election candidate. 
But in the weeks leading up to the primary, Mastriano's polling lead grew. Then came what Commonwealth Partners took to be the final death knell for McSwain's campaign: On May 14, President Donald Trump officially endorsed Mastriano.