Democrats Condemn MAGA Republicans While Boosting Their Campaigns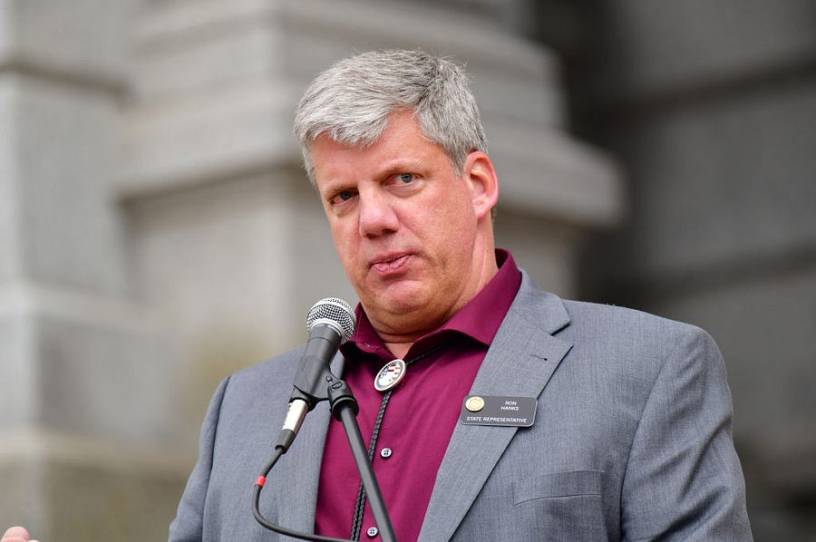 Ahead of this month's jungle primary in California's 22nd Congressional District, Republican candidate Chris Mathys scored a television shoutout from an unanticipated spender: the Nancy Pelosi-aligned House Majority PAC. 
The TV ad lambasted incumbent GOP Rep. David Valadao for his vote to impeach former President Donald Trump last year and called Mathys—a far-right candidate who has previously said Trump would still be president had the 2020 votes been "properly counted"—"a true conservative" who is "100 percent pro-Trump and proud."
Despite the House Majority PAC's best efforts to boost Mathys' candidacy, Valadao managed to secure a second-place runoff spot with 26.3 percent of the vote behind Democratic candidate Rudy Salas, who came in first with 44.1 percent. Mathys finished third with 22.4 percent.
Democrats have deployed similar tactics before. During her 2012 reelection campaign, former Democratic Sen. Claire McCaskill of Missouri famously engineered the GOP primary in her favor by propping up ultra-conservative Republican candidate Todd Akin—the candidate she felt she was best-positioned to beat in the general election. "I told my team we needed to put Akin's uber-conservative bona fides in an ad—and then, using reverse psychology, tell voters not to vote for him," she recalled years later in an op-ed. The tactic was wildly successful. In what was initially expected to be a competitive general election race, McCaskill sailed to victory with a 16-point margin of victory.