Did CNN Downplay the COVID Risk of Pro-Biden Celebrations?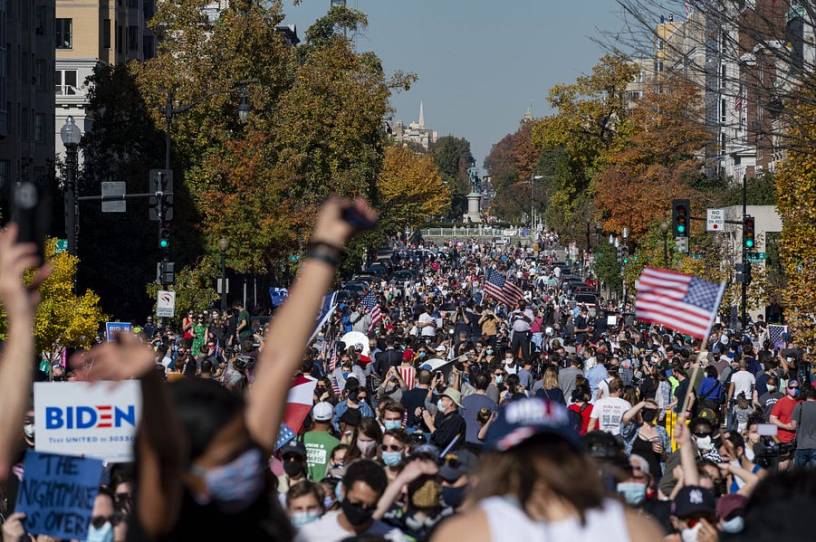 A viral article published by Fox News claims that "CNN doesn't sound alarm of COVID 'superspreaders' as thousands celebrate Biden win in the streets." The article specifically calls out CNN anchors Wolf Blitzer and Jake Tapper for their "apparent double standard" in coverage of the pro-Biden celebrations on Saturday compared with their coverage of Trump rallies, noting the absence of the term "superspreader" in CNN's coverage of Biden celebrations and saying that "the network's concerns about the possible spread of the virus were virtually non-existent Saturday."
However, as noted in other Fox articles and by CNN itself, that isn't entirely the case. While Blitzer's criticism of the gatherings was limited to a comment about a lack of social distancing, and the words "superspreader event" were not used, Tapper repeatedly criticized celebrators for not socially distancing. 
While saying it was encouraging that many appeared to be wearing masks, Tapper stated in one segment: "They are not socially distancing. I hate to be a scold here. But we just had the highest day of infections in the United States, I believe, yesterday was 125,000 Americans with new coronavirus infections. That was the third straight day of more than 100,000. It's good to see people wearing masks, although for some of them they're slipping off their face. People also need to socially distance themselves."
Later in the segment, Tapper added: "there are a lot of public health officials watching this right now and feeling agita, feeling concern."
You're out of free articles
Create an account to unlock 1 more articles