Did RealClearPolitics Rescind a Projection That Biden Won Pennsylvania?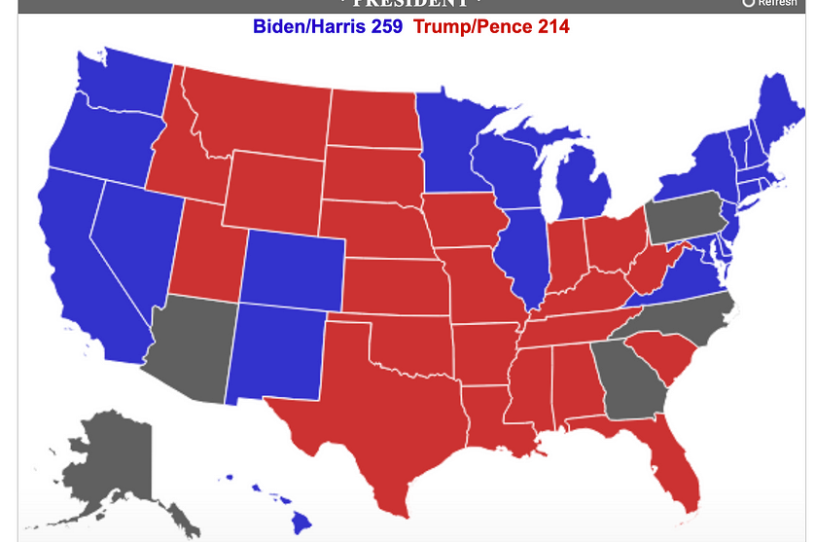 Prominent right-wing figures including Sean Spicer and Rudy Giuliani claimed that RealClearPolitics rescinded its projection that Joe Biden won Pennsylvania. 
While RealClearPolitics's website does show Pennsylvania as uncalled, the Wayback Machine shows that this isn't an update: The website hadn't issued a call for Pennsylvania to begin with. Archived images of the site from November 7 show that the site did not call Pennsylvania on Saturday when other prominent publications including Fox News, CNN, and the New York Times did. The archived versions of its county breakdown of Pennsylvania on November 8 shows that the website had not called it for Biden at that point either.
Shortly after Guiliani's tweet, Tom Bevan, founder of RealClearPolitics, took to Twitter to respond and confirm that the site had never called Pennsylvania: