Divorced From Reality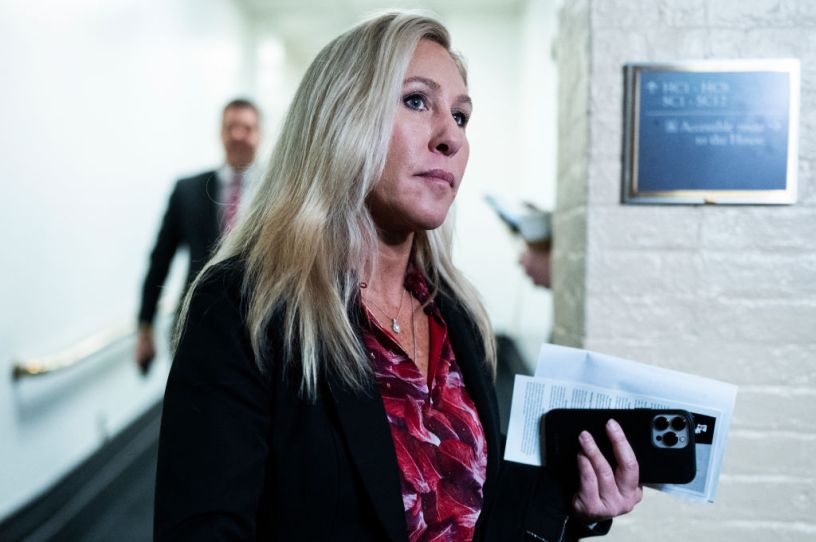 Rep. Marjorie Taylor Greene at the U.S. Capitol on January 10, 2023. (Tom Williams/CQ-Roll Call/Getty Images.)
For such a big nation, America's politics have gotten very small.
The contiguous 48 states of our country have a population density of something like 105 people per square mile. Add in Hawaii and Alaska (which itself is bigger than Texas, California, and Montana combined) and the number drops all the way down to about 91 people for every square mile—about half that of Western Europe.
But for purposes of comparison, let's just stick with the lower 48. Outside of two metro areas on the southwest coast, which hold about two thirds of the state's population, most of Alaska is wilderness. And that's not dissimilar to much of the rest of the developed world on the frozen northern tier. It's the same in the desert nations of the world. Australia has fewer than 9 people for each of its nearly 3 million square miles, one-twelfth of the population density in the contiguous U.S., which is almost the same in area.
But we are no slouches when it comes to elbow room. If you equally divided all of this land—from the Californias to the New York island, from the redwood forests to the Gulf Stream waters—there would be about 6 acres for every human being. And unlike other nations so vast, most of the contiguous U.S. is in the temperate climate zone, and other than a few scorched spots in the desert Southwest, all of it is habitable and useful. And even in some of those parched places, we go when we get old and bask like lizards on rocks and feel the sun in our bones.
You're out of free articles
Create an account to unlock 1 more articles