Do the COVID Vaccines Contain Bioluminescent Markers to Track People?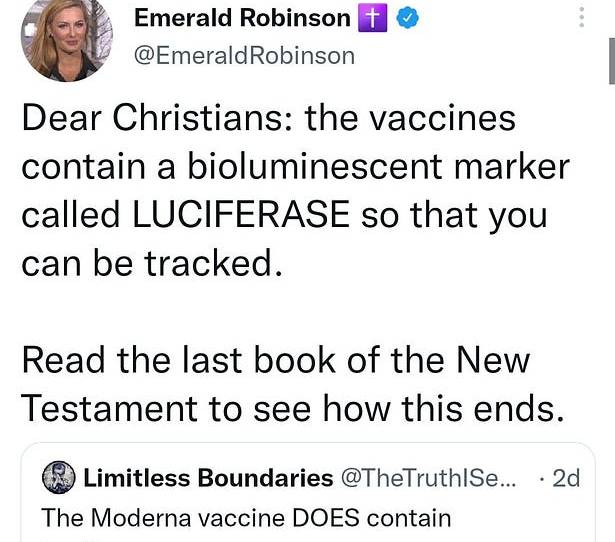 On Monday, Newsmax White House correspondent Emerald Robinson, a regular source of false information, tweeted that the COVID-19 vaccines contain a "bioluminescent marker called luciferase so that you can be tracked." The tweet was widely shared before being removed from Twitter for violating the platform's guidelines. A screenshot of the now-deleted tweet continues to spread on social media, calling attention to Robinson, but not validating the claim.  
The claims that the COVID-19 vaccines contain luciferase and that the substance can be used to track people, is false.