Does a Report Prove That Dominion Voting Machines Were 'Designed' to Create Fraud?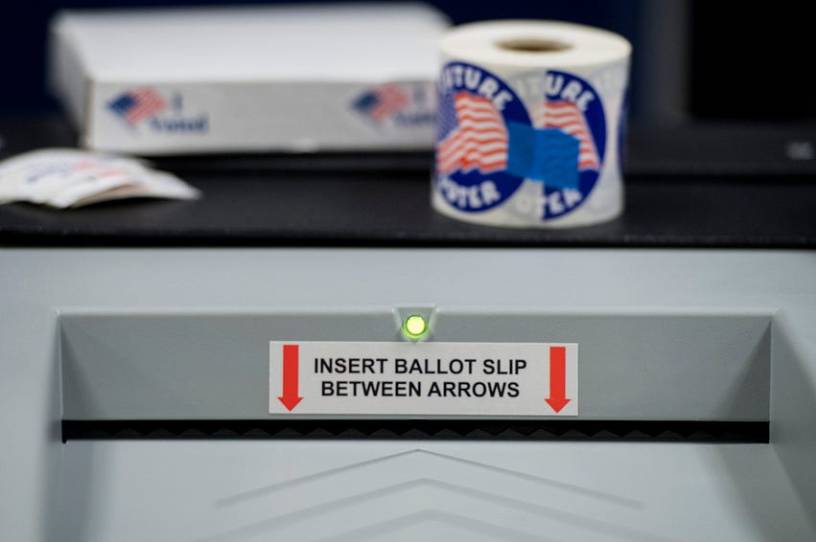 A widely shared Facebook post from late February claims there was "proven fraud" in Michigan in the 2020 presidential election. The claims are recycled from earlier voter fraud allegations. As evidence, the post points to a forensics audit report from December 2020, released by Allied Security Operations Group and signed by Russell James Ramsland, a former Republican congressional candidate. The intended goal of the report was, as stated in the document, to "test the integrity of Dominion Voting Systems in how it performed in Antrim County, Michigan for the 2020 election."
The full caption of the Facebook post reads as follows: "Judge Releases Dominion Audit Report: System 'Designed' to 'Create Systemic Fraud 13th Circuit Court Judge Kevin Elsenheimer released the bombshell audit report. A Michigan judge has released the bombshell report on the audit of Dominion Voting Systems, revealing that the machines and their software were 'designed' to 'create systemic fraud.' The report covers the forensic audit of Dominion's machines in Michigan's Antrim County — which received national attention after it was discovered that 6,000 votes for President Donald Trump were 'flipped' to Democrat Joe Biden due to an 'error.' 13th Circuit Court Judge Kevin Elsenheimer ordered the report's protective order to be lifted on Monday night, allowing the details of the audit to be unsealed and released to the public.The data firm that conducted the forensic audit of Dominion Voting Systems determined that the machines and software in Michigan showed that they were designed to create fraud and influence election results, the report reveals."
As noted in a previous fact check, this audit report is not evidence of voter fraud in Michigan, and more specifically, is not evidence that Dominion Voting Systems "are designed to create fraud." 
Michigan Judge Kevin Elsenheimer called for the release of the report on December 14, according to the Detroit Free Press. This "forensic imaging" was ordered by Elsenheimer after William Bailey filed a lawsuit alleging issues with voting equipment in Antrim County, Michigan, stating that there were mistakes in how the county reported its unofficial results.