Does the U.S. Have the Fourth Highest Poverty Rate in the World?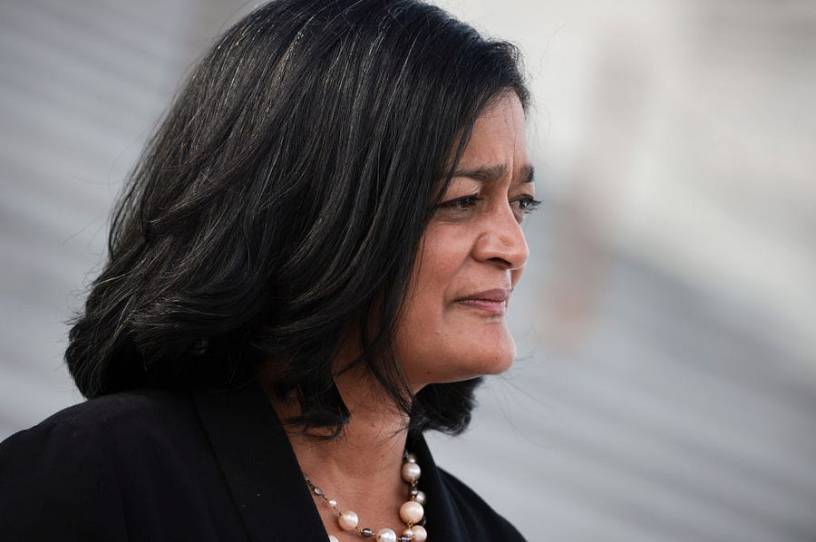 Washington state Democratic Rep. Pramila Jayapal claimed in a since-deleted tweet that the United States has one-third of the world's billionaires and the fourth highest poverty rate in the world.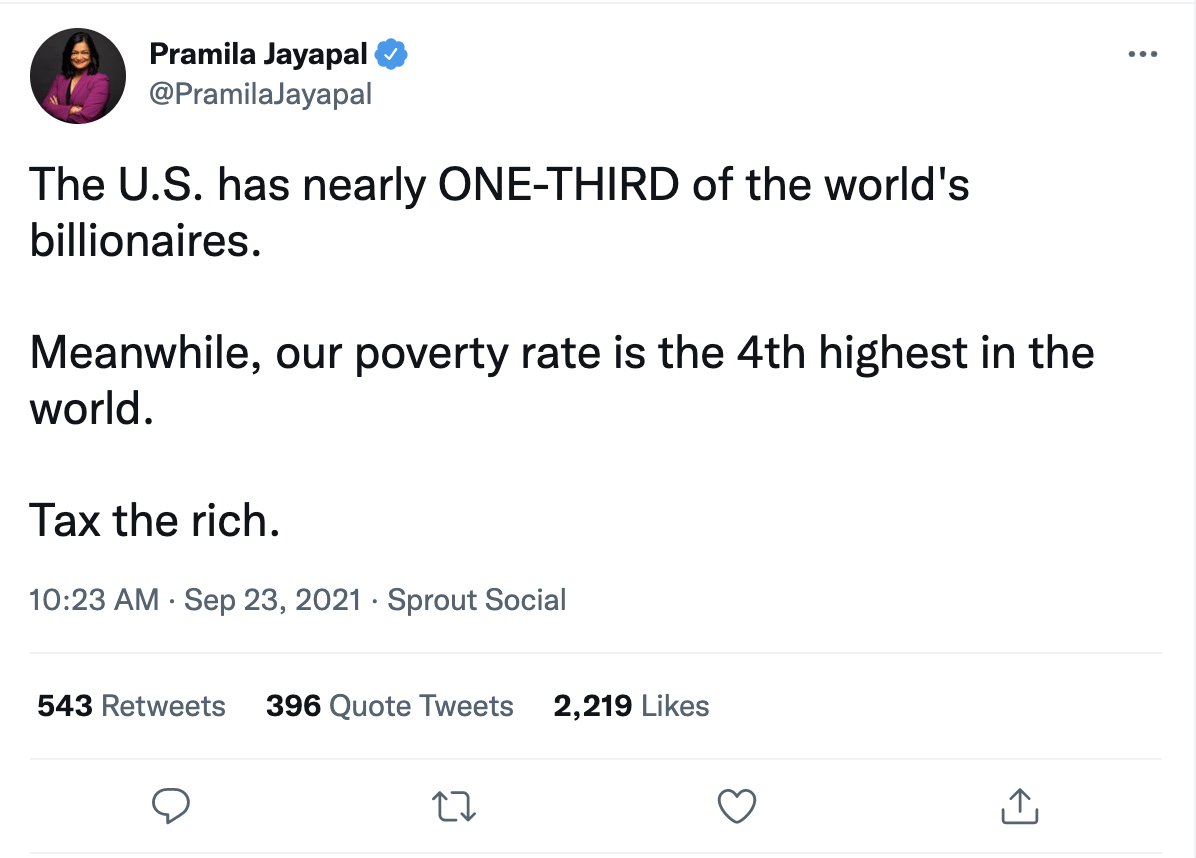 According to Forbes' 2021 list of billionaires, there are 2,755 billionaires in the world. Forbes reported that there are 724 billionaires living in the United States in 2021, giving the U.S. 26.3 percent of the world's billionaires, not one-third.
Jayapal's math is also off when it comes to the United States' poverty rate, by a much larger degree. According to the Organization for Economic Co-operation and Development, the United States' poverty rate is 17.8 percent. World Population Review notes that this places the United States fourth among the 38 OCED member nations not, as Jaypal's tweet would lead one to believe, the entire world. When ranking the entire globe, World Population Review found the United States to have the 108th highest poverty rate. But even this doesn't tell the full story: World Population Review used the 17.8 percent figure from OECD, which has not updated the United States' poverty rate since 2017. More recent estimates from the U.S. Census Bureau place the poverty rate in America at 11.4 percent in 2020.
Without more recent data on all countries, it's not possible to discern the United States' exact ranking when it comes to world poverty. But it is clear that the U.S. doesn't have the "4th highest in the world," and, indeed, is nowhere close to it. 
You're out of free articles
Create an account to unlock 1 more articles