Endorsement Wars in Wisconsin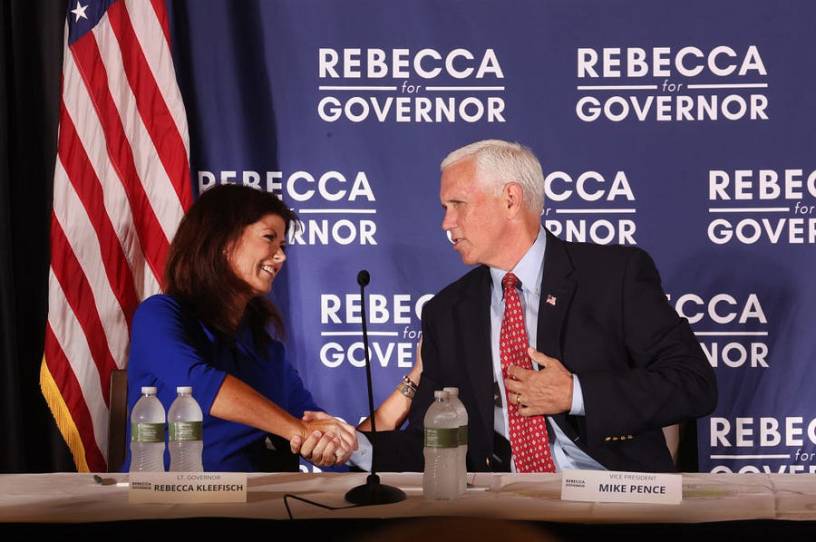 COLUMBUS, Wisconsin—It's a scene worthy of a postcard: Under bright blue skies and fluffy clouds, Wisconsin gubernatorial hopeful Rebecca Kleefisch, 46, steps out onto the back balcony of a gray two-story farmhouse and grabs a mic.
The balcony is draped in red, white, and blue bunting flags and just below it, about 60 potential Republican primary voters have gathered for a candidate forum. A slope in front of the group bristles with political signs for a number of Republican candidates.
"Are you ready to win again?" Kleefisch asks the group, and she is greeted with applause. One supporter roars out a particularly enthusiastic "YEAH!" (Later, Nate Pollnow, a Kleefisch supporter, tells me that having a booming tone comes with the territory of his occasional gig as an auctioneer.)
"God bless you so much for what you have done, Dodge and Columbia County," Kleefisch says, all smiles. "I love you guys—I'm coming down there!"