Fact Check: Debunking Several Claims by Diamond and Silk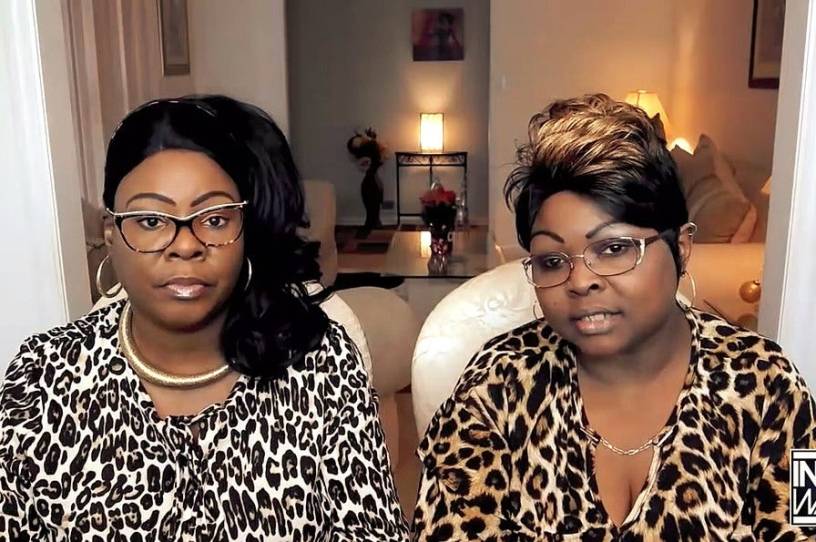 On Saturday, President Donald Trump and his campaign tweeted a video of Diamond and Silk—the former Fox News personalities who were fired for spreading coronavirus conspiracy theories—expounding on voter and election fraud. 
In the video, Rochelle Richardson, or Silk, asked: "What was the legal reason for stopping the voting on election night? You know that everything all of a sudden came to a screeching halt. … And then how did everybody decide to stop all at the same time?"
There was no "stopping the voting" on Election Day. Several states paused vote counting late at night, hardly an unusual move considering the human need for sleep, but there have been no credible reports of voters being turned away at the polls before they closed. And how did everybody decide to stop all at the same time? They didn't. Several examples from battleground states: Butler County, Pennsylvania, stopped their count at 11 p.m. because of a scanner breakdown. Fulton County, Georgia, stopped scanning absentee ballots at 10:30 p.m. Ballot counting did not stop at all in Wisconsin—where state law mandates no interruption can occur—or in Philadelphia, where officials announced they would stop issuing results at 9:30 p.m. but continued counting ballots. North Carolina stopped counting votes on Election Night for a very simple reason: They ran out of ballots to count. 
Silk also alleged that "in Pennsylvania on November 3 at 11:08 p.m., President Trump all of a sudden lost 17,877 votes. It was removed from his count, while at the same time Biden gained 17,930 votes." Silk explained the basis for making this claim was "time stamp entries from the New York Times." This particular claim seems to have originated on the discussion board website thedonald.win, which featured a post on November 10 titled "I FOUND EVIDENCE OF THE PENNSYLVANIA GLITCH." The post claimed that in one vote update on the New York Times website, 54 votes were added but "the ratio changed in Biden's favor by a whole 0.6%" effectively adding 17,930 for Biden and removing 17,877 votes for Trump. The evidence for this claim is a snippet of code taken from the New York Times' Pennsylvania election results webpage:
You're out of free articles
Create an account to unlock 1 more articles