Fact Check: Did a Phoenix TV Station Air Results From the State's Gubernatorial Election?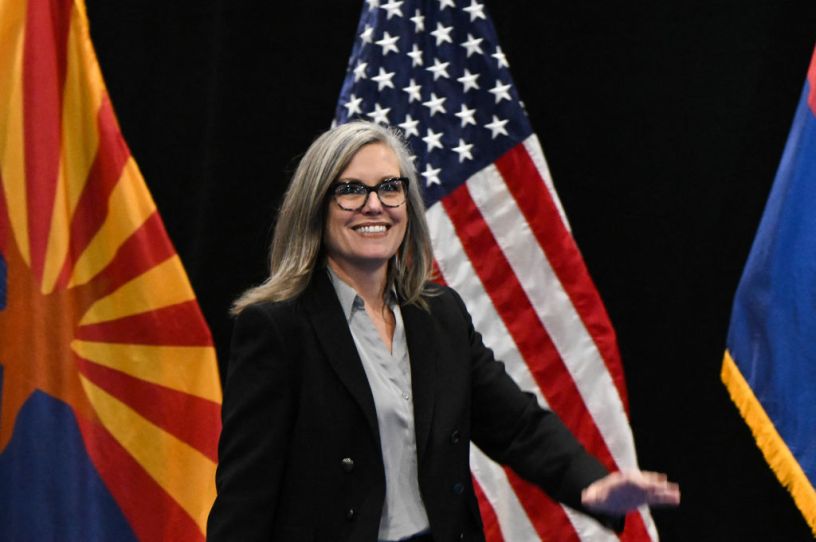 Democratic Gubernatorial candidate for Arizona Katie Hobbs.(Photo by Patrick T. Fallon/AFP/Getty Images.)
Viral social media posts are claiming that Fox 10 Phoenix aired election results of the Arizona gubernatorial race prior to the election, showing Democratic candidate Katie Hobbs winning in favor of her Republican opponent, Kari Lake. An Instagram post from Charlie Kirk, for example, claims that Fox 10 Phoenix station "displayed a graphic showing Katie Hobbs won the Arizona governor's race 12 days before the election."
While it's true that the news station did air a graphic suggesting that Hobbs had won the election, this is not evidence of voter fraud. The graphic was accidentally aired and was part of a test, as the news station explained in a tweet on October 27.
In an email to The Dispatch Fact Check, Lauren Easton, spokesperson for the Associated Press, explained that "before any election AP provides clearly labeled test data to customers as part of routine testing."
"The data is randomly generated by a computer and is not based on any predictive analysis or polling," Easton said. "Random numbers are provided to allow customers to test their systems in preparation for Election Day."