Fact Check: Did Alexandria Ocasio-Cortez Recommend Shutting Down News Agencies To Oppose Fascism?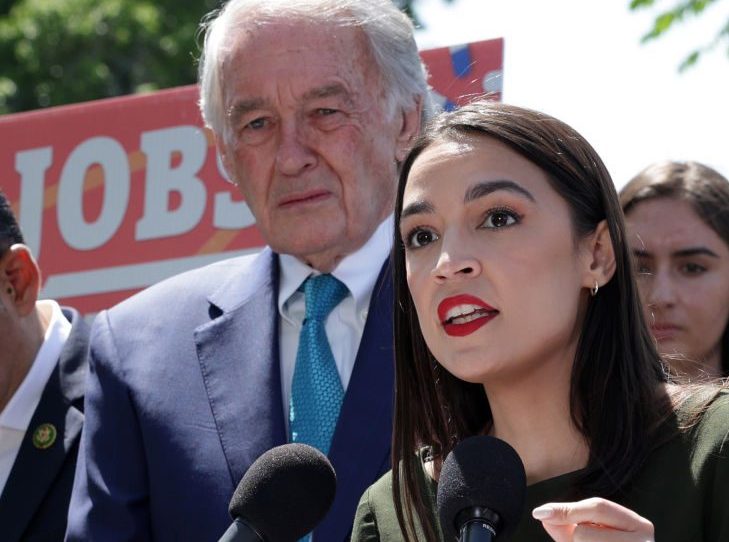 U.S. Rep. Alexandria Ocasio-Cortez during a news conference on the "Green New Deal" in front of the U.S. Capitol on April 20, 2023. (Photo by Alex Wong/Getty Images)
Contrary to claims circulating online, Rep. Alexandria Ocasio-Cortez has not recommended that the U.S. government shut down unapproved news agencies to oppose fascism. The claims originate from a satirical article published by The Babylon Bee, which identifies itself as "the world's best satire site." 
Although the Babylon Bee advertises itself as a satire site, some social media users have taken the headline, "AOC: The Government Must Shut Down Unapproved News Agencies To Defeat Fascism" to be authentic. The article has also been reposted by other websites that do not claim to publish satire.
The screenshot of Ocasio-Cortez that appears in the satirical Babylon Bee article was taken from an interview conducted by MSNBC analyst Jen Psaki. At no point in the interview does Ocasio-Cortez speak the words that appear in the fabricated satirical headline.
The Dispatch Fact Check has contacted Rep. Ocasio-Cortez's office for comment.
If you have a claim you would like to see us fact check, please send us an email at factcheck@thedispatch.com. If you would like to suggest a correction to this piece or any other Dispatch article, please email corrections@thedispatch.com.