Fact Check: Did Donald Trump and the January 6 Prison Choir Top the Billboard Hot 100?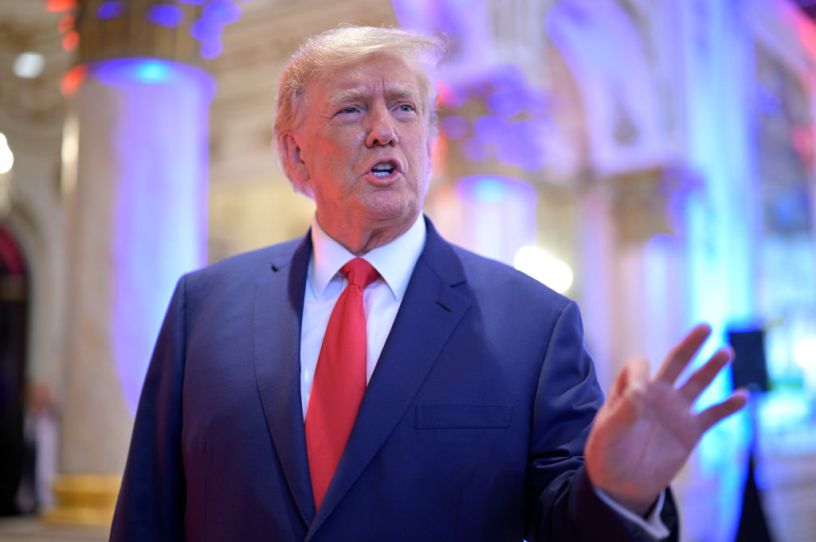 Former President Donald Trump. (Phelan M. Ebenhack for The Washington Post via Getty Images)
A March 21 article by The Gateway Pundit claimed that the song "Justice For All," which features the January 6 Prison Choir and former President Donald Trump, had risen to the top of the Billboard Hot 100. This claim is false.
"Justice For All" rose to No. 1 in Billboard's Digital Song Sales category, but this is a different chart than the Billboard Hot 100. The Digital Song Sales chart measures how well songs sell on platforms like iTunes. It does not measure a song's popularity on digital streaming services like Spotify and Apple Music, nor does it take into account its performance on radio stations. The Billboard Hot 100 measures all of these factors, including, but not limited to, digital song sales. The current No. 1 song on the Hot 100 is "Flowers" by Miley Cyrus, and "Justice For All" does not appear at all on the current Billboard Hot 100.
If you have a claim you would like to see us fact check, please send us an email at factcheck@thedispatch.com. If you would like to suggest a correction to this piece or any other Dispatch article, please email corrections@thedispatch.com.