Fact Checking 'Absolutely 9-0,' the Latest Documentary From Mike Lindell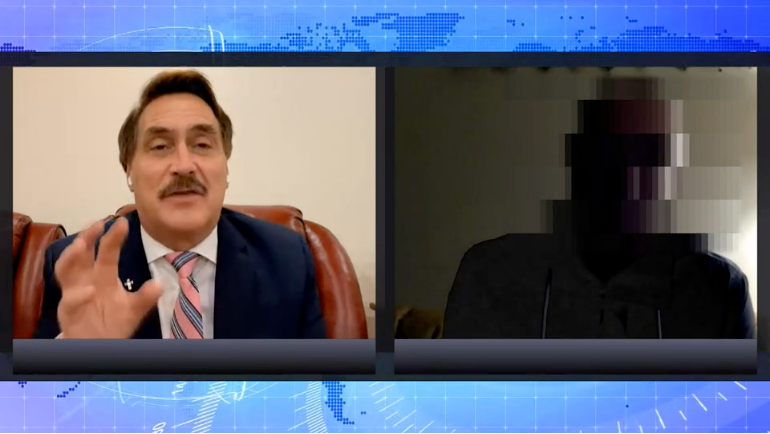 On June 3, MyPillow CEO and Donald Trump supporter Mike Lindell released a third documentary claiming that Trump won the 2020 presidential election. The latest, Absolutely 9-0, follows Lindell's previous two documentaries, Absolute Proof and Absolute Interference, both of which we have previously fact checked. All three claim, despite a lack of evidence, that the 2020 election was stolen from Trump. 
Lindell claims that Absolutely 9-0 will show why he has been "100% sure that when this gets before the Supreme Court it's going to be 9-0," adding that "this was 100% an attack by China on our country through these machines." In mentioning "these machines," Lindell is referring to Dominion Voting Systems machines that were used in parts of 28 states in the 2020 election. Dominion was the subject of many false claims about election fraud. 
Lindell was sued by Dominion Voting Systems in February for his baseless public statements about the company's involvement in "stealing the election" from Trump. In April, Lindell filed a countersuit against Dominion, claiming that Dominion's goal is to "silence debate" and that the suit interferes with free speech. Earlier this month, Lindell filed another lawsuit against both Dominion and Smartmatic, another company that provides voting technology services and was subject to false claims during the election,  "to stop electronic voting machine companies from weaponizing the litigation process to silence political dissent and suppress evidence showing voting machines were manipulated to affect outcomes in the November 2020 general election."
A portion of Absolutely 9-0 is centered on Lindell's interview with an anonymous "cybersecurity expert" with "over 20 years experience working in both the private sector and with government law enforcement." The "expert" and Lindell then present what the "expert" calls the "raw encrypted data" that he claims are "PCAPs."