Here's One Way to Do School—For Everyone—This Fall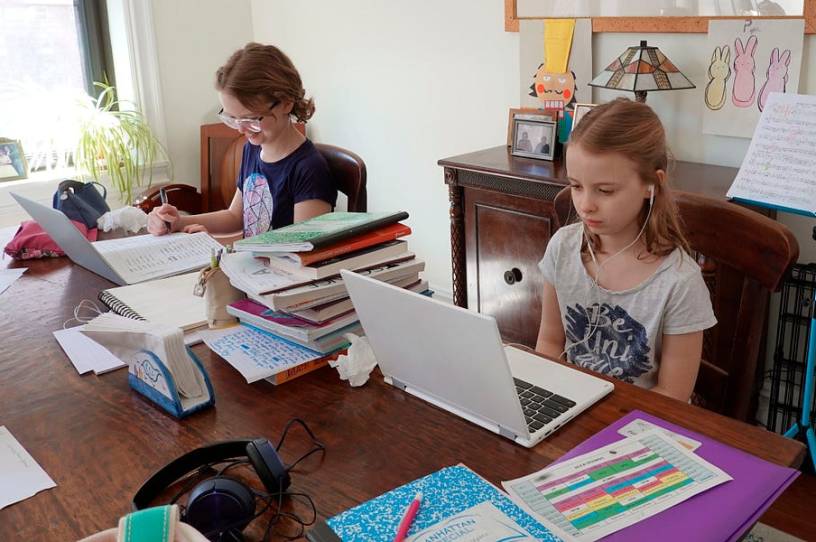 The ongoing spike in COVID-19 cases nationwide is happening at precisely the same time schools are trying to figure out how best to handle learning in the fall, and many districts are taking precautionary measures. The Houston Independent School District is starting the school year with six weeks of online schooling, lasting until mid-October. Atlanta is starting the year with nine weeks of online learning. Los Angeles students will be online for a yet-to-be determined amount of time at the start of the year. Just last week, Montgomery County, Maryland, announced that the entire fall semester would be online.
Other school districts are planning parallel online and in-person tracks, allowing students who wish to work from home to do so while other students attend class at least part-time.
This is a train wreck waiting to happen. As my friends Rick Hess and Nat Malkus pointed out in The Dispatch back in June, starting a school year remotely is different from transitioning to online learning after the school year has begun. Last year, teachers and students had months to develop relationships and rapport, so when they moved online, they had a strong foundation for the new medium. This fall, millions of students will have new teachers and new classmates. The foundation will be sand.
Having parallel online and in-person instruction is going to be tough to pull off. If teachers are expected to develop great lessons and monitor students both inside the classroom and working at home, it is going to be a huge amount of labor. If their own children are at home as well, it will be next to impossible.