Herschel Walker's Hypocrisy Matters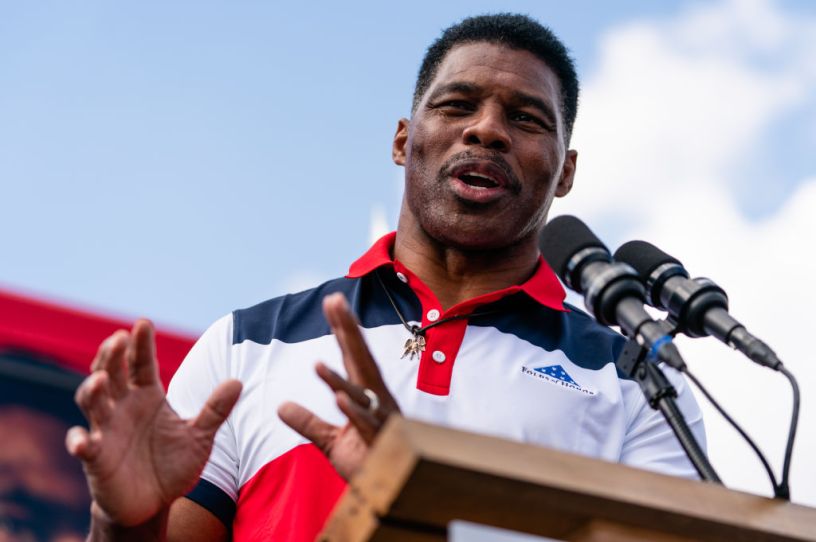 Herschel Walker speaks at a campaign event. (Photo by Elijah Nouvelage/Getty Images)
Herschel Walker, the Republican former football star running for a Georgia Senate seat who supports a total ban on abortion, denies he pressured a former girlfriend to have an abortion, which he paid for. He's almost certainly lying.
The allegations are easy to believe while his rambling, often contradictory denials are not. The Daily Beast, which broke the story, says it can document the anonymous woman's claim with, among other things, a $700 check from Walker. We've already seen the "get well" card—written in Walker's handwriting, according to his own son.
Given that Walker has so many demons and skeletons in his closet—he's like a one-man haunted house—it seems a safe bet the story is true. Even Walker's denials are taking on a bit of an "even if I did it" hue as he leans into how he's been "redeemed" and so therefore his past actions (which he didn't do!) shouldn't count against him.
Now, here's the complicated part: Does it matter?