How to Elect a Speaker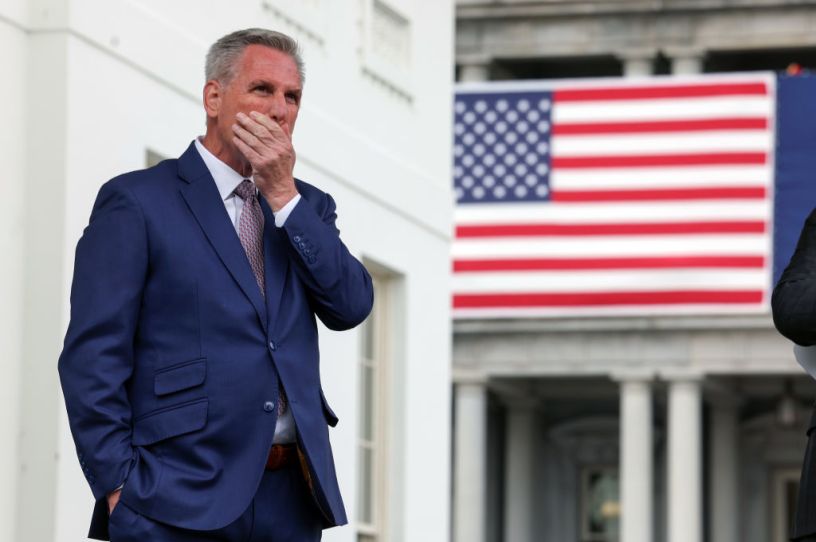 House Minority Leader Kevin McCarthy. (Photo by Kevin Dietsch/Getty Images.)
When a new Congress gathers for the first time, as it will on Tuesday, a drama-free vote to elect the speaker of the House typically takes place. Not this time. While Rep. Kevin McCarthy, leader of the House Republicans, has made extraordinary concessions to those withholding their support, he still lacks a clear path to the top job.
Here's what to expect.
The Process
The only requirement to become speaker is to receive the majority of all votes House members cast "for a person by name." In fact, one need not even be a member of the House to become its speaker. While anyone can throw his hat in the ring, throughout American history only members of the House have held the top job.