How to Prevent Future Intelligence Leaks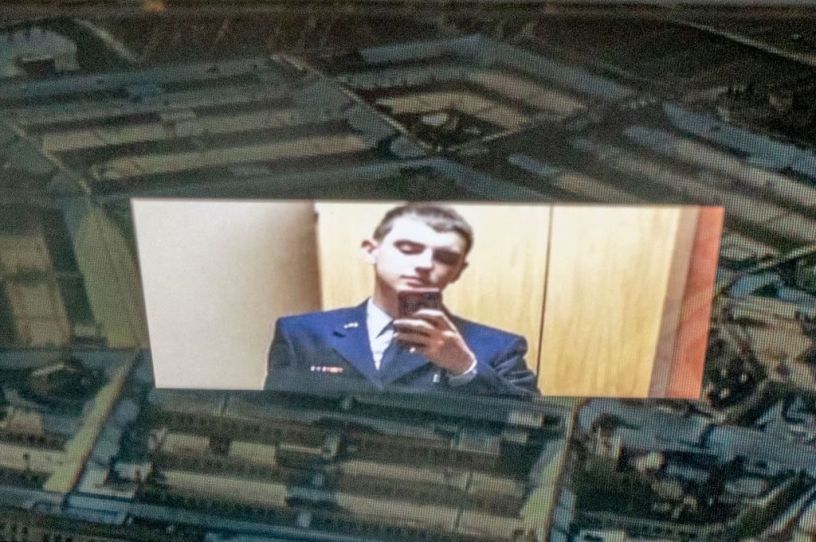 This photo illustration shows Air National Guardsman Jack Teixeira reflected in an image of the Pentagon in Washington, D.C. Teixeira is suspected of being behind a major leak of sensitive US government secrets. (Photo by Stefani Reynolds/AFP/Getty Images)
I'll never have a better job than I did in 2002.
A reserve military intelligence officer who'd just started as a Wall Street law firm associate, I volunteered to return to active duty on September 12, 2001, furious at the attack on my hometown and murder of boyhood friends. Through the kindness of a sympathetic Fordham Law School connection, I obtained a prize assignment to the Joint Staff Directorate of Intelligence to do counterterrorism work.
My duty was to brief the director of intelligence (or "J2") on terrorism issues at the crack of dawn, before he briefed Chairman of the Joint Chiefs Richard Myers and Secretary of Defense Donald Rumsfeld. Then I'd answer their follow-up questions in writing, reprise the brief to the National Security Council's Counterterrorism Security Group via secure teleconference, and go to bed.
This was heady stuff at age 29. Briefing general and flag officers as an Army captain was exciting, but the heart of the job was preparing a PowerPoint slide or two analyzing that day's best counterterrorism intelligence, which was then blasted out to everyone cleared for top secret/special compartmented information who maintained access to a Joint Worldwide Intelligence Communications System terminal. It was my little contribution to the war effort, for guys and gals serving at the front.