How to Read Raisi's Pledge to the Palestinians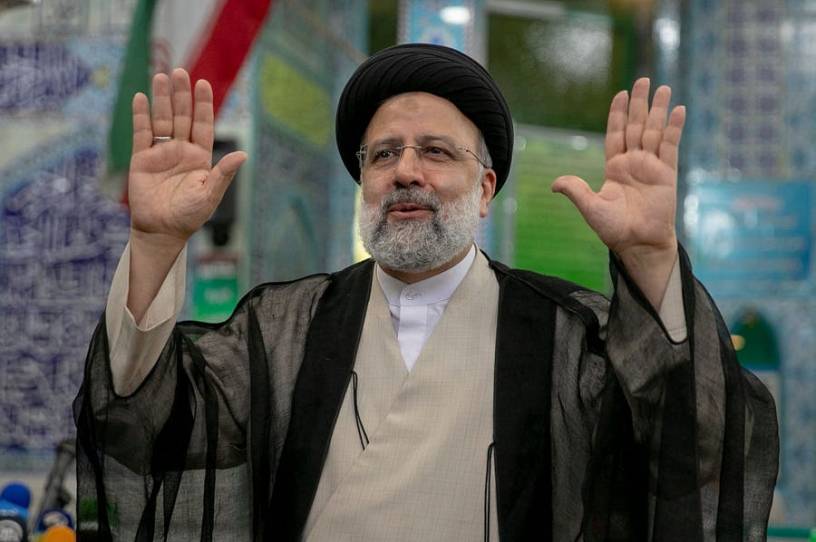 When newly inaugurated Iranian President Ebrahim Raisi laid down a marker in his maiden foreign policy outing—"Palestine has been and always will be the number one issue of the Muslim world"—some might have been tempted to pay attention. After all, Palestine has been a touchstone for much of the Islamic world since the creation of the State of Israel in 1948. But after a string of military defeats and the loss of East Jerusalem, the West Bank, Gaza, and the Golan Heights, the commitment to "Palestine" has been rhetorical, financial, or at most via proxies for most. So when Raisi mouthed the rote Palestine pieties, it was little more than a nod to an increasingly marginal fight, the purview of U.N. General Assembly devotees, terrorists, Western progressive extremists, and Jew-haters.
In many ways, the trouble for Palestine—or more properly, the Palestinian Authority, as the recognized Palestinian government is known—is that the cause has become increasingly unserious, detached from the actual fate of the Palestinian people. For many, it is little more than a bumper sticker, while those more committed to at least a token effort toward a Palestinian state "from the river to the sea" are, for the most part, the Islamic Republic of Iran and its friends.
Raisi's recent election to Iran's top political post was greeted in Europe and the United States as yet another setback in the desperate effort to coax Iran into the community of nations. But while Washington, London, and Paris are focused on the Iranian nuclear program, Raisi made clear that his priority is elsewhere. On his first day in office, the erstwhile Iranian chief justice met with the leaders of Hamas, Palestinian Islamic Jihad (PIJ), and the Popular Front for the Liberation of Palestine (PFLP). (Observers can be forgiven for not remembering the PFLP; the Marxist-Leninist group's big thing was hijackings, though it has claimed credit for a series of murders in and around Israel in recent years.) When all were in Tehran for Raisi's inauguration, the new president also made time for Hezbollah's No. 2.
Raisi's pledge that "Palestine has been and always will be the number one issue of the Muslim world" reportedly was made to Hamas leader Ismail Haniyeh. He then echoed the same theme in his inauguration speech, announcing that, "signs of the resistance's great victory have emerged." The problem is, signs of the resistance's "great victory" haven't really emerged. They remain buried under what might be termed the resistance's "great failure."
Keep reading with a free account
Create a free Dispatch account to keep reading
Get Started
ALREADY HAVE AN ACCOUNT? SIGN IN