How Well Is Rural America Doing? You'd Be Surprised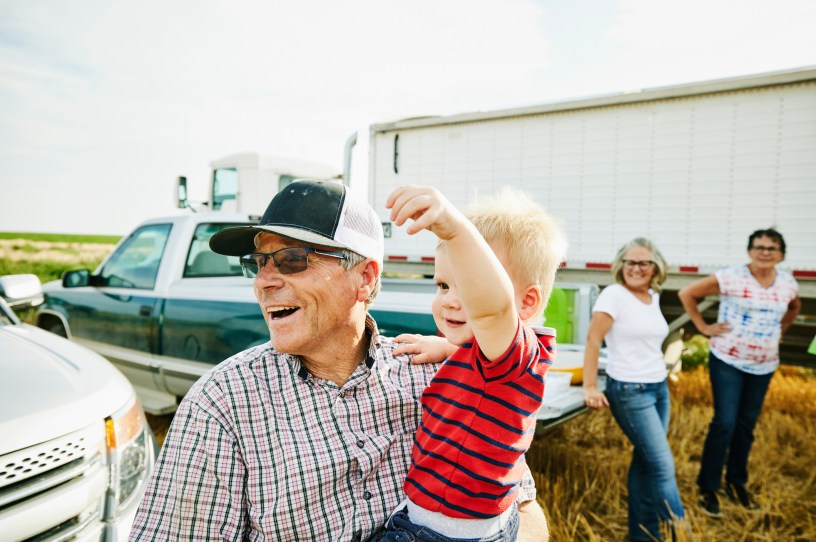 (Picture via Getty Images.)
"Why are we so divided?" That's probably the most asked question in American politics, especially since that Divider-in-Chief descended the golden escalator and announced that he alone could bring an end to America's decline. Donald Trump's election, however, is not the origin of America's almost decadelong cosmopolitan-country sneer fest. It's been a while coming.
Elizabeth Currid-Halkett gives her explanation of America's division problem in The Overlooked Americans: The Resilience of Our Rural Towns and What it Means For Our Country. Columbia-educated and now a professor of urban planning at the University of Southern California, Currid-Halkett is very much a cosmopolitan elite in good standing. But that's just part of her story. She also grew up in Danville, Pennsylvania, a town of about 5,000 in the heart of what used to be coal country. She is a daughter of the national heartland that has suffered the worst effects of deindustrialization.
This description might remind some of Hillbilly Elegy, a memoir many found exploitative of the suffering and despair of poor whites principally as a way to generate capital for the author's other interests. But fear not: Currid-Halkett is a serious scholar with genuine interest in, and even affection for, the people she depicts. It is not her perspective that comes first, but theirs. She achieves this through a deep empirical analysis of survey data, alongside hundreds of hours of interviews with rural Americans.
The first half of the book argues that differences over politics or economics between urban cosmopolitans and rural-home folks are often overstated. Using results from the General Social Survey (GSS), Currid-Halkett shows that on a range of questions—from pride in American democracy to confidence in political institutions and personal happiness—urban and rural voters vary only modestly. When asked, for example, about our political system ("How well does democracy in America work today?") both urban and rural voters cluster near the center of a 10-point scale, suggesting they both think our country's political system works moderately well.
You're out of free articles
Create an account to unlock 1 more articles