Is Benjamin Netanyahu Undermining Israeli Democracy?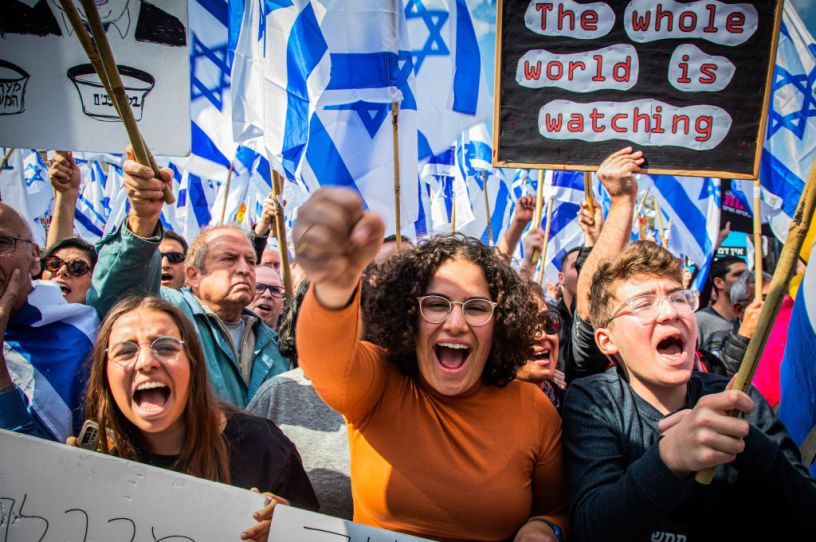 Protesters demonstrate against Prime Minister Benjamin Netanyahu's legal reform. (Photo by Eyal Warshavsky/SOPA Images/LightRocket via Getty Images)
Tens of thousands of protesters have poured into Jerusalem's streets in recent days to protest a slate of judicial reforms proposed by the government of Israeli Prime Minister Benjamin Netanyahu.
The proposals would give the elected representatives more influence in selecting judges, effectively take away the judiciary's ability to overrule legislation, and end use of the "reasonableness test" the country's high court uses to judge the government's decisions. Fundamentally the issue is whether the ultimate check on government power should rest with the legislature or the judiciary—and what that means for the health of Israel's democracy.
What is Israel's system of governance?
Israel has one house of parliament, the 120-member Knesset, where members are elected to four-year terms. A majority selects the prime minister, though the body can dissolve itself prematurely and call for new elections. (Last year, Israel held its fifth national contest in four years.) Netanyahu cobbled together a 64-seat coalition from several parties late last year.