Is Bill Gates's Mom Related to Ghislaine Maxwell?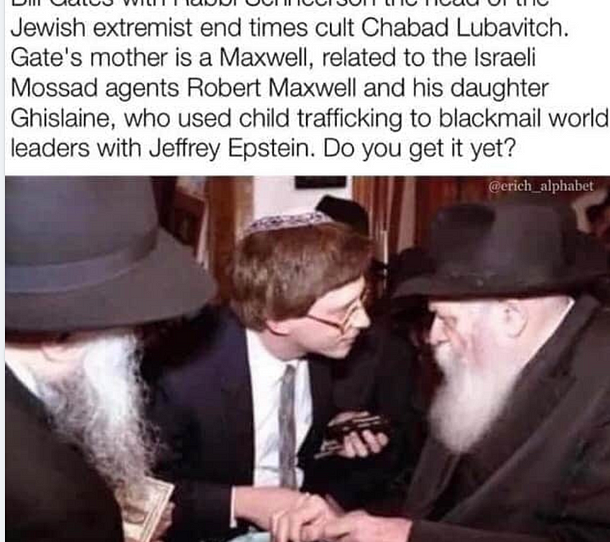 A viral internet conspiracy claims that Bill Gates's mother, Mary Gates (née Maxwell), is related to Jeffrey Epstein associate Ghislaine Maxwell. The conspiracy is often accompanied by a photo that has made the rounds of the internet by itself as well, allegedly depicting Bill Gates with Menachem Mendel Schneerson, the leader of the Chabad-Lubavitch movement.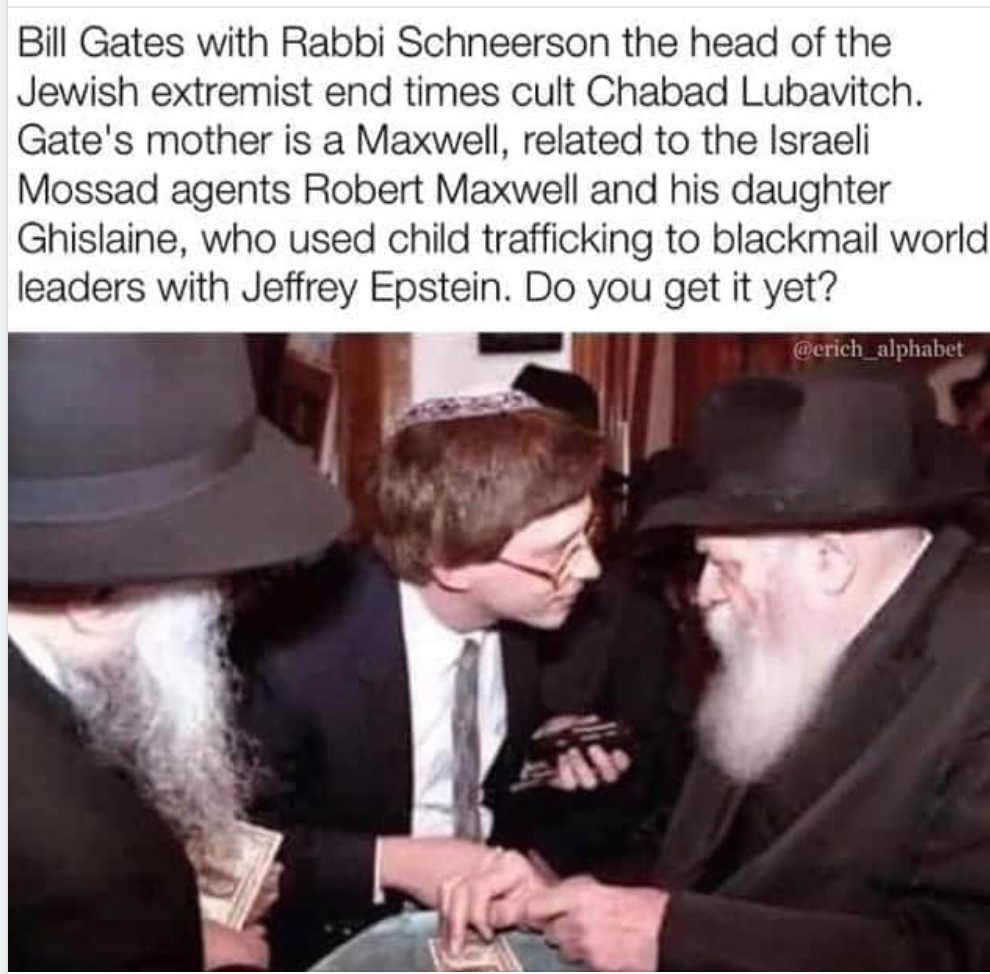 The photograph is of Schneerson, but the other individual in the picture is not Gates. The photo is from a 2014 article published by the Jerusalem Post written by Yosef I. Abramowitz, and the article notes that the picture is of Abramowitz meeting Schneerson in 1992.