Is Cancel Culture Just a Problem or a Five-Alarm Fire?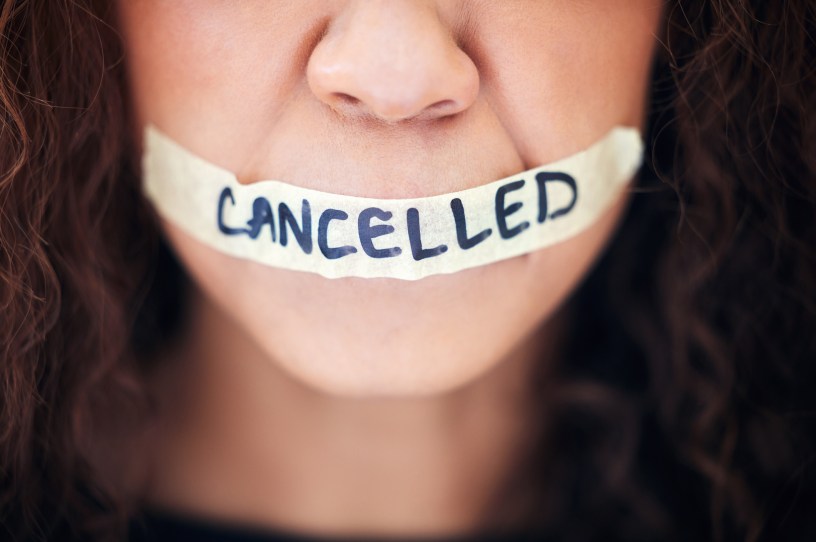 Picture via Getty Images.
When the largest publisher in the country, Penguin Random House, acquired Supreme Court Justice Amy Coney Barrett's forthcoming book, hundreds of industry professionals urged it to reconsider. But it didn't. In fact Sentinel—the branch of Penguin that will publish Barrett's book—competes with similar imprints at other major publishers, all of which disseminate conservative titles. Take one example: An imprint of Simon & Schuster, one of Penguin's main competitors, recently published Mark Levin's The Democratic Party Hates America, which became an instant New York Times bestseller.
The fact is that major publishers experience dual pressure to honor grievances and to publish moneymaking books, regardless of who's aggrieved. This doesn't suggest that the publishing business has "been taken over by Cancel Culture." Yet Greg Lukianoff, president of the Foundation for Individual Rights and Expression (FIRE), and Rikki Schlott, a journalist and former FIRE research fellow, draw that conclusion in their new book, The Canceling of the American Mind.
The publishing industry is a relatively small part of Lukianoff and Schlott's diagnosis of cancel culture across sectors—from K-12 education through corporate America—but it's a characteristic one. They are activists for a free speech culture, in which "we are trusted to come to the right conclusion without being saved from ourselves," against a prevalent cancel culture that uses "cheap rhetorical tactics to 'win' arguments." But activists for free speech remain activists, and Lukianoff and Schlott fight to secure the public mind against opponents who endanger that freedom. Their aversion to cheap rhetoric explains why Lukianoff and Schlott sometimes offer evidence against themselves. The urgency of their fight explains why they don't grapple enough with such evidence.
In Part 1 of Canceling, Lukianoff and Schlott define cancel culture and explain its harmful effects against those who deny it exists or minimize its importance. But while they offer a brief history of how free speech norms crumbled, their definition of cancel culture is often too present-minded. They define cancel culture as "the uptick beginning around 2014, and accelerating in 2017 and after, of campaigns to get people fired, disinvited, deplatformed, or otherwise punished." They also describe the resulting "climate of fear and conformity." Lukianoff and Schlott choose 2014 because "something big changed in American society" around then. It was "as if a flock of demons was unleashed upon the world, and the first place they flocked was American college campuses," in the words of social psychologist Jonathan Haidt, who wrote the book's foreword.*
You're out of free articles
Create an account to unlock 1 more articles