Is the Border 'Wide Open' While the Country Is 'Locked Down'?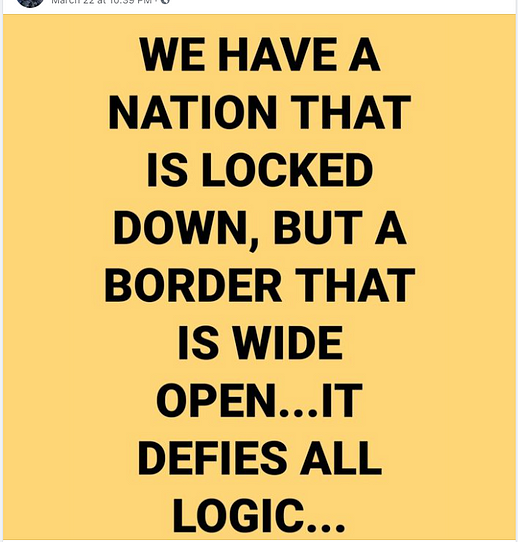 A viral Facebook post claims the U.S. has a "border that is wide open," even though the country is "locked down." The full text of the post reads as follows: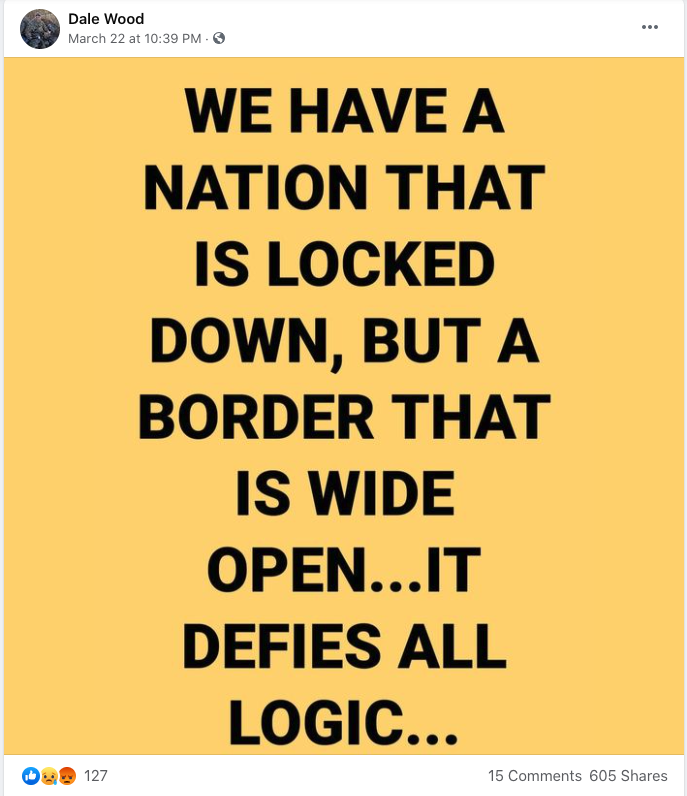 The claims in this post are false. 
Despite some reversals in Trump-era policy and the decision not to expel "young vulnerable children," U.S. Customs and Border Patrol has reported a number of expulsions under Title 42. For context, Title 42 allows for the U.S. Customs and Border Patrol to quickly expel migrants at the Mexican border as a public health measure. Title 42 was instituted by Trump at the start of the coronavirus pandemic in March 2020. 
In February 2021, authorities at the border expelled more than 70,000 people trying to cross the border under Title 42. The key difference, though, between Trump's use of the policy and Biden's use is that under the Biden administration, migrant children are being admitted into the country.