January 6 Hearings Become Fundraising Fodder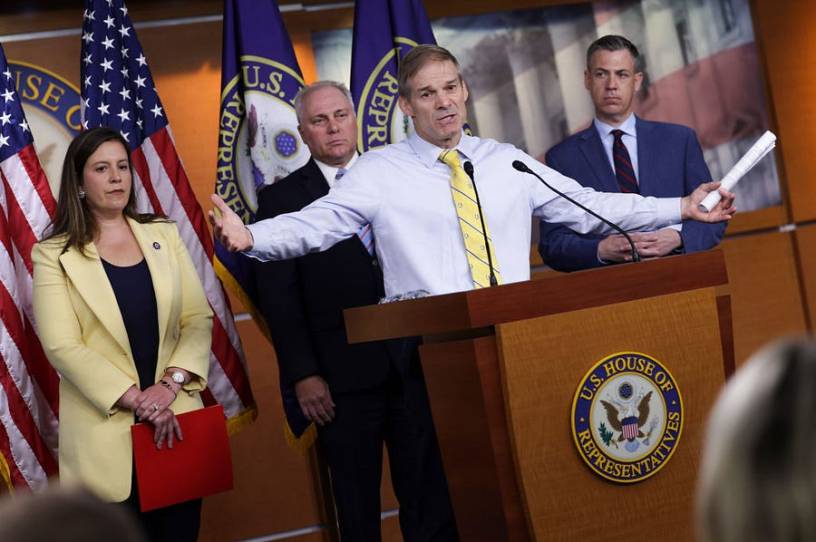 On the evening of June 9, the House select committee investigating the events of January 6 heard from a number of Trump administration officials of the former president's efforts to overturn the 2020 election, including former Attorney General Bill Barr and Trump's eldest daughter and former senior adviser, Ivanka. 
Hours before those hearings aired on primetime television, House GOP Conference Chair Elise Stefanik did what party leaders often do when faced with unfavorable press—she asked supporters for money.
"This is Elise Stefanik — I'm writing this email as fast as I can! I won't mince words: it's a WITCH HUNT against President Trump and the MILLIONS of loyal Americans who support him!" Stefanik wrote in a June 9 email paid for by House GOP Whip Steve Scalise's joint fundraising committee. "I'm teaming up with Steve Scalise to authorize a 500% contribution match for EACH AND EVERY American hero with the courage to stand with us before these sham hearings begin."
In her email, Stefanik accused Democrats of weaponizing the hearings ahead of the midterms to distract voters from kitchen-table issues like skyrocketing prices, rising crime, and chaos at the U.S.-Mexico border under Democratic leadership in the White House and Congress. 
Keep reading with a free account
Create a free Dispatch account to keep reading
Get Started
ALREADY HAVE AN ACCOUNT? SIGN IN