Nikki Haley's Campaign-in-Waiting Starts Its Engines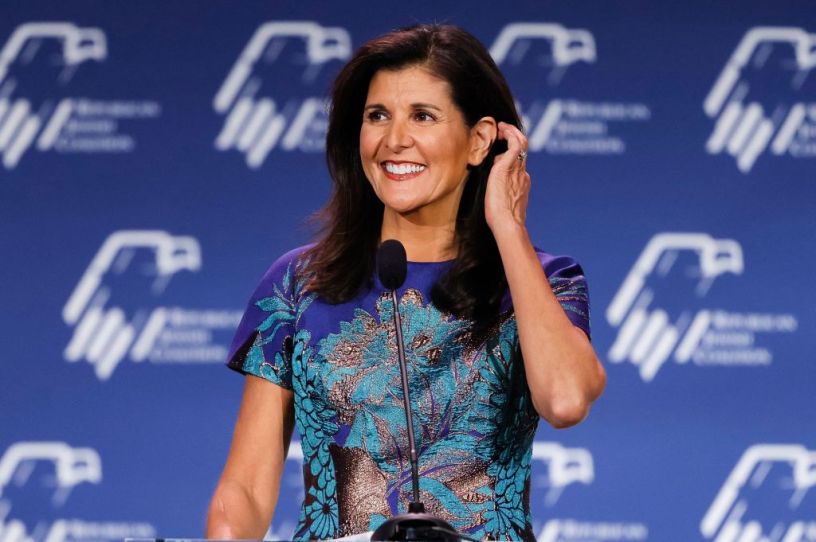 Former South Carolina Gov. Nikki Haley speaks at the Republican Jewish Coalition Annual Leadership Meeting in Las Vegas, Nevada, on November 19, 2022.(Photo by WADE VANDERVORT/AFP via Getty Images)
Nikki Haley is planning to challenge Donald Trump for supremacy atop the Republican Party—and she could make her 2024 presidential bid official as soon as next month.
Haley possesses the architecture of a robust White House campaign operation through the Stand For America political action committee and Stand For America, a 501(c)(4) policy-focused political nonprofit organization. Trusted senior aides are already on board, prepared to step into positions directing political strategy, fundraising, communications, grassroots outreach, and policy development.
"She's definitely positioned to launch," Dave Wilson, president of the Palmetto Family Council in Columbia, South Carolina, said of the 51-year-old former United States ambassador to the United Nations. "The rocket is fueled and ready. I think we're just in the countdown now."
Haley—whose extensive resume features a term-and-a-half as governor of South Carolina, a crucial early primary state—also comes to the 2024 contest with a turnkey campaign message.