Picking Through Turkey's Rubble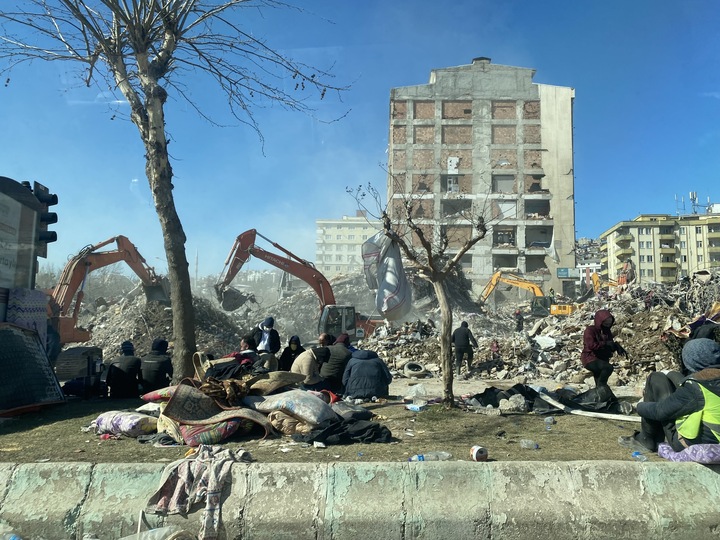 People watch as construction crews clear destroyed buildings in central Kahramanmaraş. Turkey. (Photo by Charlotte Lawson)
KAHRAMANMARAS, Turkey—A week after the earthquakes, the streets had gone still. Survivors with means had left for safer ground. Television crews no longer roved the rubble-lined roads, and rescue teams had all but abandoned the search for life. Yet in the quiet wreckage, smatterings of construction workers were just beginning their efforts to give one final kindness to the disaster's victims: the dignity of a proper burial.
"In this area we had seven dead people," Sedat Kısaer, an engineer, said Monday, gesturing to what used to be a multistorey apartment building in this city of 400,000. "We were able to extract four people. We have three people still. We wish to bring them out in one piece." A successful retrieval is the best that family members can hope for as they sit watching the bulldozers pick apart a mountain of concrete and tangled rebar.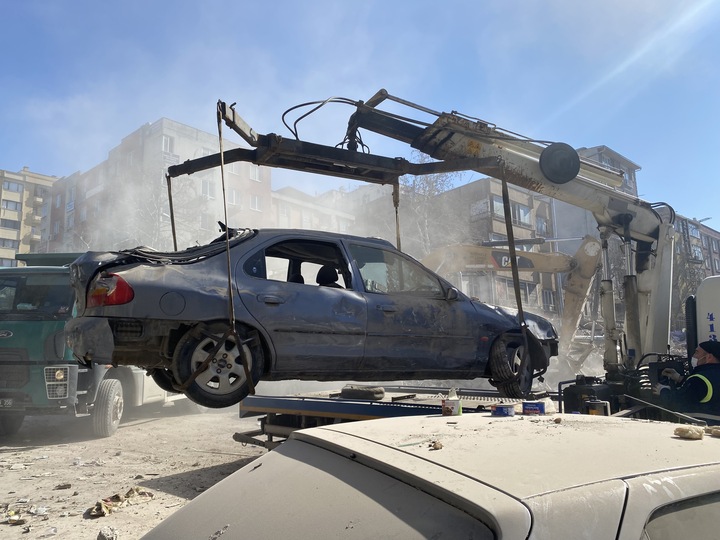 Similar work is underway across the city, which is sandwiched between the epicenters of the massive earthquakes that devastated stretches of Turkey and Syria this month.
"We don't understand the magnitude of this event. We are still confused. We don't know what can be done," Mehmet Türk, a health care worker in Kahramanmaraş, said Monday. "We have to be prepared for future earthquakes."
You're out of free articles
Create an account to unlock 1 more articles