Reflections on a Brain-Melting Masterpiece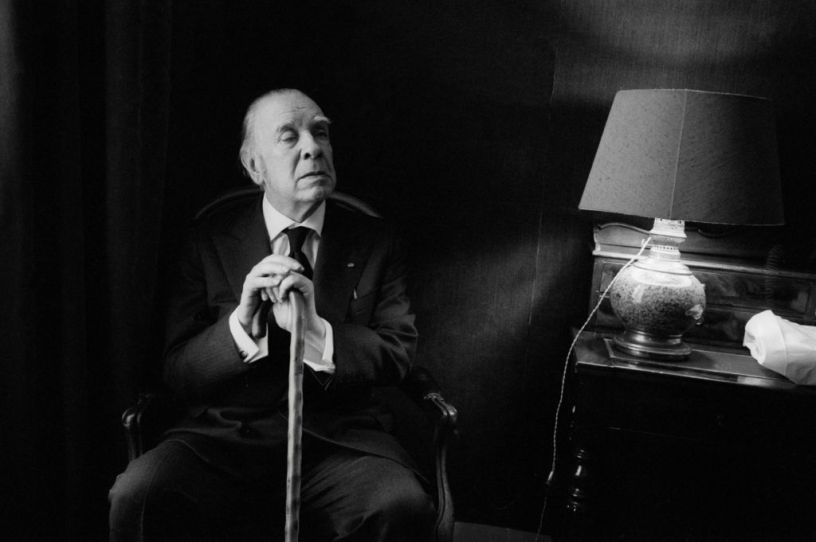 Argentine author Jorge Luis Borges in 1977. (Photo by Sophie Bassouls/Sygma via Getty Images)
In May 1940—30 years before his conversation with National Review founder William F. Buckley—the Argentine writer Jorge Luis Borges published Tlön, Uqbar, Orbis Tertius, the closest thing to a perfect narrative I have ever read. 
The story is a brain-melting account of the disintegration of ordinary reality after contact with a fictional world called Tlön. Revisiting the tale recently brought me back to my first year of college and my simultaneous encounter with American identity politics and Columbia University's great books core curriculum—an encounter which continues to shape my life to this day.
Most of the events narrated in Tlön, Uqbar, Orbis Tertius take place between 1935 and 1940, with a postscript added seven years later, in 1947. By then Borges—who wrote himself into the fictional story—has learned that Orbis Tertius was a secret society of intellectuals, founded in the 17th century, with the goal of producing a full description of an invented country called Uqbar. That description included references to its literature, much of which concerned the mythical world of Tlön. Two hundred years later, an American millionaire revived the project and expanded its scope to an entire description of the world of Tlön. The new effort resulted in a 40-volume Encyclopedia of Tlön, the 11th volume of which had come to Borges' possession accidentally in the early months of 1938.
The people of Tlön deny the reality of the material world and the existence of permanent states. For them, there are only events—actions, movements, and processes—which exist only inasmuch as they are observed, with no independent or substantive being of their own. The root language of Tlön therefore has no nouns, only verbs. For example, no word corresponds to the moon; there is only the verb to enmoon or to moonate. For Tlönians, there is no reality underpinning what we see, hear, smell, touch, taste, or even think. There is no there there.
You're out of free articles
Create an account to unlock 1 more articles